Twitter bashes Harbhajan Singh for his false tweet on Indian pitches
While many people called him out for jealousy against the current spinners, others felt he should start watching some cricket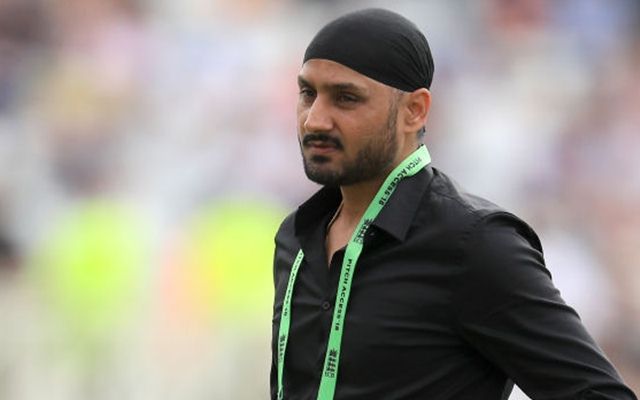 Follow us on Telegram
The BCCI has been extremely influential in bringing change in the domestic circuit with regards to preparing a sporting pitch. Hence over the years, we have witnessed a lot of pace assisting pitches and less rank turners in domestic cricket. Saba Karim who is the head of Cricket Operations asserted that so far in the ongoing Ranji Trophy, the curators had done a brilliant job.
However, Harbhajan Singh stirred an unwanted controversy over the same. The Indian off spinner raised a concern over pitches in international cricket. Whether it was oversight or lack of knowledge, the player ended up blurting that due to rank turners, every game in India was getting done within three days since the last 5 years.
The Turbanator went on rambling as he quoted Saba Karim's statement and asked if he took pride in that. However, Twitter was quick to give the Chennai Super Kings cricketer a reality check. A number of people confronted him with statistics while others engaged in trolling him apart. In reality, only 4 of the last 19 Tests in India have ended in three days.
Here's his tweet
Can we see that change or some change for the test matches in india too ?What's th point playing Ranji trophy on such wickets nd test cricket in india on rank turners.last 5 yrs of test cricket in india every game finished 3 days. is this how u wanna save test cricket?Take pride? https://t.co/ppYPHQOd1A

— Harbhajan Turbanator (@harbhajan_singh) January 5, 2019
Harbhajan last featured in an international game against UAE in the Asia Cup almost three years ago. Spin duo Ravichandran Ashwin and Ravindra Jadeja took over from him after the 2011 World Cup. Right now, there are wrist spinners Yuzvendra Chahal and Kuldeep Yadav at the helm. Hence it's unlikely that Bhajji will ever play for India again.
While many people called him out for jealousy against the current spinners, others felt he should start watching some cricket. Harbhajan had even made a controversial statement during the Windies series. The cricketer had questioned if the Caribbeans were good enough to even make it to the quarterfinals of India's premier domestic competition, i.e. Ranji Trophy.
Here are some of the Twitter reactions to Harbhajan Singh's controversial tweet
Hello Mr Pandit . What's your record At SENA in SENA ?
42 wkts Just & for the guy whom you are burning since 2011 has already 38 wkts there . don't urself a great spinner ,ur 95% wkts are on rank turners u understand loud mouth ??

— Subash Aryan (@subashAryan_) January 5, 2019
Why are you crying about it? Not getting to play?

— kingkohli (@Kingkalyann) January 5, 2019
Bhajji after tweeting this – ye kya kachra faila Diya subah subah twitter pe. pic.twitter.com/5l73iTyeaB

— Akshay Sharma (@akshaypasu) January 5, 2019
What a bitter old man u have become,khud chuck karke wickets liye&now u want2 discredit Ind's wins just coz ind found spinners who were at least a 100 times better than u, bhai check d stats,what u are doing in ur jealousy of Ashwin& Co is sheer propaganda not backed by numbers

— Chinaman (@supatr0ll) January 5, 2019
Thats Where you have taken your wickets bhajji stop whinging .they weren't seam tracks 🤔

— karan gill🎅🎅 (@Karangillaus) January 5, 2019
STOP LYING Paaji. When Newzealand, England, Australia toured India, Almost all test matches went for 4-5 days.

— MANISH (@Manni_FCB) January 5, 2019
Your jaleousy making you speak illogical things now. Accept the fact current Indian spinners has greater skills than you. No point in cringing.

— CricFreak_45🏏 (@CricFreak_rd) January 5, 2019
Bhajji- dont talk out of your backside. Every test in india has ended in 3 days? Really? When you say "every test" do you mean 4 out of 19 test matches?

— Nikhil (@nikhilodean18) January 5, 2019
ROADIE banega me…NACH BALIYE karega…..thoda TEST match bhi dekh liya hota

— NI (@Niharfc) January 5, 2019
Jalte raho

— Vivek Sharma (@IMViiku) January 5, 2019
That is the only way u could have taken 400 wickets….don't forget the past…

— Venky (@venkathrao) January 5, 2019
Please follow cricket a bit more.. in those series against New Zealand England and Australia all matches went for 4 days or 5 days.

— Rohan Mukherjee (@_KAJB_) January 5, 2019
ENG series wasnt a rank turner
NZ series helped pacers more
WI, SL N BANG series all helped pacers
Aus only pune was
Only SA was rank turner and it was 2015…..4 saal ho gaye hai

— Ankit_S (@Ankit_sharma03) January 5, 2019
why are you talking like that .Apart from series against SA in 2015 and that pune pitch pitches in india have been fair

— gannena k s raghuram (@Gannenak) January 5, 2019
No of days test match went into:
SA tour 2015 – 3,rain,3,5
NZ tour 2016 – 5,4,4
England tour 2016 – 5,5,4,5,5
Australia tour 2017 – 3,4,5,4
Ban match – 5
Srilanka – 5,4,5
Afghanistan and West indies didn't play good enough!!!
Don't lie @harbhajan_singh

— priyansh goel (@priyanshgoel) January 5, 2019
Bhai!! Even when you played they were rank turners.

— sudheer (@sudheer1789) January 5, 2019
Have you forgotten the series against Australia and England which except for the Pune test were played on some of the best sporting wickets and stadiums.

— Random (@gaurav_saini24) January 5, 2019
Hahaha jealous of Ashwin-Jadeja. Can understand your frustration..Can't even break into the IPL playing XI these days because of them 😂

— Amitesh (@_amiteshSingh_) January 5, 2019
2016 NZ series
1st test – 5 days
2nd test – 4 days
3rd test – 4 days

2016 England series
1st test – 5 days
2nd test – 5 days
3rd test – 4 days
4th test – 5 days
5th test – 5 days

2017 Australia series
1st test – 3 days
2nd test – 4 days
3rd test – 5 days
4th test – 4 days

— Raj Nathwani (@rajnatuu) January 5, 2019
Why lying blatantly ? Not everyone is fool to believe u w/o checking facts

Number of days test went on

• England in India 2016 | 1st Test – 5 | 2nd – 5 | 3rd – 4 | 4th – 5 | 5th – 5

• Australia in India 2017 | 1st – 3 | 2nd – 4 | 3rd – 5 | 4th – 5

— Mitul (@Eme2ul) January 5, 2019
Follow us on Google News