Twitterati express their opinion on Tim Paine's inclusion in the Ashes squad
The selectors asked themselves the simple question: 'Who is the best gloveman in the country?'
Updated - Nov 16, 2017 10:53 pm
754 Views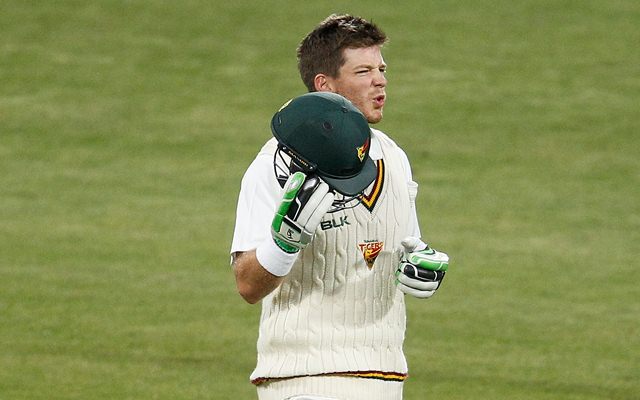 According to reports, Australian selectors are likely to snub Peter Nevill and call up Tim Paine instead, for the upcoming Ashes. Paine will take the gloves after fending off competition from Matthew Wade and Nevill, who was dropped after a series against South Africa last year.
The possible-inclusion is being eyed upon as a strange decision if implemented, particularly because Paine has played just one Shield match for Tasmania. Even then, it was his counterpart, Wade who kept wickets for the team. Moreover, if the Sheffield Shield matches were a big contributor in deciding who would have an upper hand during the selection of the Ashes squad, Paine's one match is hardly anything in that regard.
It was assumed Nevill was favourite to replace Matthew Wade for the series after Alex Carey's flame flared and then dimmed. The selection panel chose the team for the first Ashes on Wednesday night, but it will not be announced until today. However, what makes sense here is the fact that none of the contenders have been particularly impressive of late, so it is only obvious that the upper hand lies with the best stumper in the country.
He has also not made a first-class hundred since 2006 has not worked against him. Interestingly, the Australian coach, Darren Lehmann has scored a Sheffield Shield ton (2007) more recently than Tim Paine. So, there has been a debate about whether the Australian Ashes squad should go in with a keeper that has been making consistent runs or select the best gloveman? This also raises questions about the effectiveness of having a good record in Shield cricket and its value in the international team.
According to Fox Sports, Paine was still in Melbourne on Thursday night and had not received a call from the selectors when word began to filter through that he had been selected. It is believed — having met yesterday — the selectors called Glenn Maxwell, Matthew Wade and Matt Renshaw first. They asked themselves the simple question: 'Who is the best gloveman in the country?' The name they came back with was Tim Paine.
Paine returns from a seven-year exile, which was due partly to injury and partly to the existence of Brad Haddin and Twitter has something to say:
Ashes selections…. made by morons mascarading as mentors. Times up gents. https://t.co/LIfRIK1B41

— stu macgill (@scgmacgill) November 16, 2017
best gloveman in the country. Fact. Even the country's glovemen agree with that.

— Tim Macdonald (@timmacs) November 16, 2017
The real story of the Tim Paine selection is that the Australian team is horribly flawed, and there are no easy fixes. Doesn't mean they won't win the Ashes, but they clearly have massive problems over their batting/keeping.

— Jarrod Kimber (@ajarrodkimber) November 16, 2017
Paine's comeback is the continuation of that panic. The same panic that got rid of Nevill in the first place, made them pick a player who was making less runs and not as good a keeper, because he was tough. Paine didn't play for Tas last year, for Doran, and this year, for Wade

— Jarrod Kimber (@ajarrodkimber) November 16, 2017
If Paine selection is true. Great move, no wicketkeeper is currently in form. So pick the best 'keeper in the country #pure #gloveman

— Tim Ludeman (@tludey) November 16, 2017
And what of Paines average in shield cricket in that time? Best keeper is old school selection!!

— Brett Geeves (@brettygeevz) November 16, 2017
Tim Paine tipped as Ashes wicketkeeper? Hasn't made a first-class hundred since 2006. Has kept wicket in 3 Shield games in past 2 years. Extraordinary. https://t.co/iuTRZvi7FA

— Brydon Coverdale (@brydoncoverdale) November 16, 2017