Twitterati hits out at Harbhajan Singh for his stern take on Pandya-Rahul episode
Bhajji had made a strong statement against the duo after the controversy emerged.
Updated - Jan 12, 2019 11:56 am
834 Views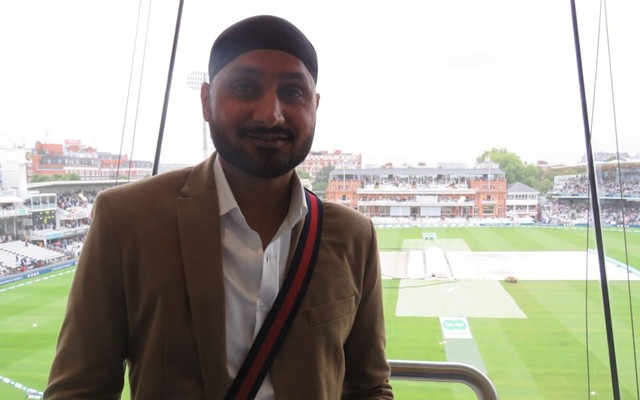 The celebratory mood over India's historic Test series win in Australia was short-lived as the country's cricketing fraternity plunged into a controversy around national cricketers Hardik Pandya and KL Rahul after the duo allegedly made sexist remarks on the popular television show with Karan Johar, 'Koffee With Karan'. Pandya specifically earned a backlash for his revealing words and even the BCCI stepped in to suspend the two players pending inquiry.
Both the players were part of the Indian squad playing in Australia in a 50-overs series. Among all those who had a strong take on the episode is former India cricketer Harbhajan Singh. The Turbanator was extremely livid with the duo's conduct on the show and supported the BCCI's move of penalising them. He even said that he would not have preferred to mix with the accused socially or even travel in the same team bus.
The 38-year-old spinner said the duo not only brought disrepute to the game but even to big names of Indian cricket like Anil Kumble and Sachin Tendulkar. He said the two thought themselves to be cool on the show but actually were making fool of themselves.
Twitterati think Harbhajan Singh is overreacting
The reaction from Harbhajan, who has lambasted Hardik in the past for his performance on the ground and sought his all-rounder tag to be removed, didn't go down well with the social media users who thought he was overreacting to the episode.
Harbhajan himself is known for his controversial actions on the ground. While he was at the centre of the Monkey gate episode that had hit India's cricketing ties with Australia during the 2007-08 tour Down Under, the Punjab cricketer was also in the headlines for allegedly slapping his former Team India mate S Sreesanth during an edition of the Indian Premier League.
Here are some of the reactions that the Twitterati came up with against Harbhajan:
Harbhajan won't be picked for matches against MI and KXIP in this IPL. Else he would be trashed to all parts of the ground by Pandya and Rahul.

Wait.. he is anyways gonna be benched for whole season. 😆

— Sai Teja (@kst7781) January 11, 2019
Now waiting for Pandya to make comeback.. He'll surely play IPL & AUS ODIs at home..a fired & angry Pandya will be too hot to handle..
Nobody talks how he made his journey from poor to millionaire.. Harbhajan will be thrashed to all parts of ground

— Sumit (@Cricket_Blogger) January 11, 2019
I would not speak with Harbhajan first and foremost

— 🦉 (@TheLyrebird1001) January 11, 2019
It's funny how ppl appreciate and find is funny when foreign shows have
such comments against women and say India should also be open minded, those same ppl behaving as if @hardikpandya7 and @klrahul11 committed a sinful crime. #KoffeeWithKaran #BCCI

— God_bless (@lov_bless) January 11, 2019
I will rather speak with pandya than a creepy uncle like harbhajan.

— Sarvesh Kumar (@sarvesh_at_9182) January 11, 2019
This is really unacceptable from @harbhajan_singh …yes pandya had done wrong but this is really f****ing statement

— shivuvirat (@shivuvirat) January 11, 2019
Said by a one of d worst behavior player played for d country.. every one knows about ur controversies..

— SureshSunkari (@Urstrulysuresh3) January 11, 2019
What double standards man @harbhajan_singh this is what Yuvi did in his young days..you got no problem with him..it's their personal life nothing to do with cricket.they get mature and they change..you can't tell someone how to live their life..Shane Warne is primary example..

— vamsi krishna (@ismavvv) January 11, 2019
— Sir Anup Jalota ⚱️ (@siranupjalota) January 11, 2019