Twitterati troll Shoaib Akhtar for calling himself Don of Cricket
Akhtar scalped many of his wickets with sheer pace.
Updated - Oct 8, 2018 1:12 pm
757 Views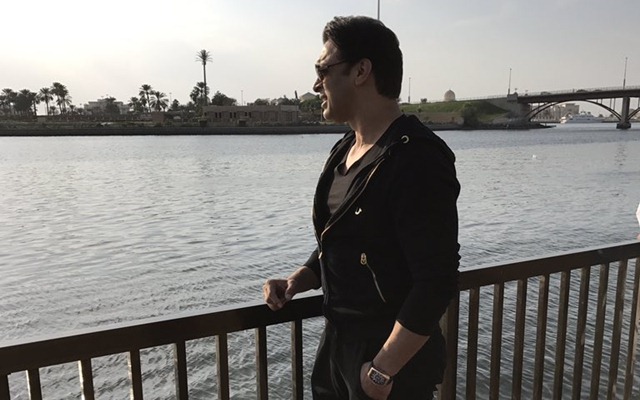 Shoaib Akhtar was fondly known as the 'Rawalpindi Express' during his playing days. He used to consistently clock over 150 kph speed and trouble the batsmen with his sheer pace more often than not. No wonder the current Pakistan team is missing a bowler like him though the country hasn't stopped producing fast bowlers. Meanwhile, Akhtar pretended that the fans used to call him the 'Don of Cricket' on social media only to get trolled hilariously.
There is no doubt about the fact that the fast bowler was one of the best and had also registered the fastest ever delivery in the history of the game. He had gone past Brett Lee to clock 161.23 kph during one of the international matches which is some serious pace. He used to take wickets mostly by sending shivers down the spine of the batsmen.
Akhtar's love for Pakistan
One of the fan pages on Twitter created an image praising Shoaib Akhtar for his contribution to Pakistan Cricket and reminisced the way he used to get the batsman out. The former cricketer loved it and couldn't stop himself from sharing with his followers and pretended that he was being called the Don of Cricket during his heydays. However, he also clarified that he had no intention to hurt the batsman ever and only the love for his country used to inspire him to do well.
"Don of cricket as they called me but never enjoyed hurting people but I must say when I was out there I just ran in for the love of my country & for the people around the world," his tweet read.
However, this didn't go down well with the fans, especially Akhtar calling himself Don and they trolled the cricketer reminding him of the way Sachin Tendulkar and Virender Sehwag had pummelled him during the 2003 Cricket World Cup.
Here's Akhtar's tweet:
Don of cricket as they called me but never enjoyed hurting people but I must say when I was out there I just ran in for the love of my country & for the people around the world .. pic.twitter.com/be84Y2yYl5

— Shoaib Akhtar (@shoaib100mph) October 7, 2018
Here are some of the trolls:
Shoaib bhai aap ache player ho no doubt,, wasim bhai aur waqar bhai bi bahat bada player he..magar difference itna he un loag ka tarrif bade players humesha kar te haine,,aur aap khud apna tarif humesha kar te reh te haine😀good player aur great player me wohi difference hota he

— BIPLAV (@biplavsethi5) October 7, 2018
How can you forget this gem from @sachin_rt !!
Smashing you my friend.
You were also winning asia cup this time..😂 pic.twitter.com/jyFgga9EXc

— Gautam (@TheMystic19) October 7, 2018
This is not T20 match.
Credit goes to @sachin_rt pic.twitter.com/XQ2BufCC65

— சரண்யா (@saranya01998) October 7, 2018
Hanse Kronjee better bolwer than Shoaib Akhtar .

— Rahul Sinha (@BeingRahulSinha) October 7, 2018
Don of Cricket ?? Who Said 😂😂😂

— Dominic™ (@dominicoffl) October 7, 2018
Delivery that made cricket fans love the fats&furious Shoaib Akhtar more😍 pic.twitter.com/YmmX0doqQ5

— माथापच्ची 🇮🇳 (@tweets_24x7) October 7, 2018
Don of cricket..😂😂😂😂😂 I knw the don got retired.. Not even got to play in his last match..

— Pranav Kansara (@pranav2028) October 7, 2018
Do you remember the six of world cup 2003 ?
Master blaster @sachin_rt was there to hit it out of the ground 💪💪💪

— Jalindhar Chavan (@Jalindhar_Srt) October 7, 2018
@virendersehwag never completed 10000 test runs because he got to play very less matches against @shoaib100mph kaash 2 test series aur mil jati

— Varun Sood (@varunsood1988) October 8, 2018
Never heard anyone calling Shoaib Akhtar "Don of Cricket" until I heard it from Shoaib Akhtar himself here.

— attentionmagnet (@attentionmagnet) October 8, 2018
STOP BEING NARCISSIST. I had never heard anyone calling you the DON of cricket until you bragged about it here. You had the speed ,no doubt, but you lacked consistency for longer duration.Greatness is defined in terms of wicket taking ability and its numbers…1/2

— varun joshi (@JoshiVarun11) October 7, 2018
Keep following CricTracker for more news and updates.