Two matches of UVA T20 League were played near Mohali and not in Sri Lanka; police investigating the matter
UVA Cricket Association cleared it never organised any such tournament.
Updated - Jul 3, 2020 12:19 pm
2.4K Views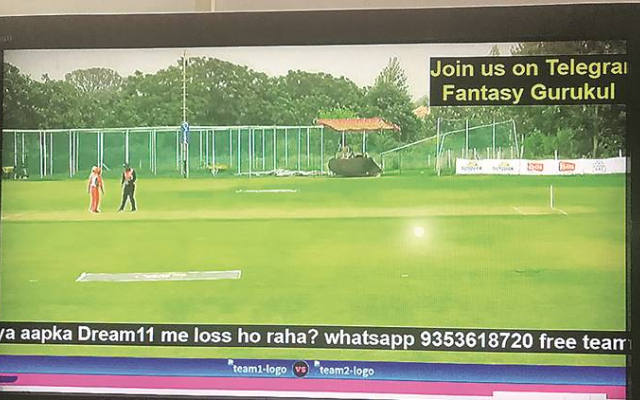 UVA T20 League which got called off earlier this week after the first two matches has caused quite a stir. It was a league from Sri Lanka and organised by UVA Cricket Association. However, it has now been shockingly revealed that the matches were played at a ground in Sawara village, 16 km from Chandigarh off Punjab State Highway.
Moreover, no Sri Lankan players were taking part and some unknown players in Punjab played with the masks on and they wore colorful and numbered jerseys. The tournament was publicised as it is from Sri Lanka and it was also told that the likes of Farveez Maharoof, Ajantha Mendis, Dasun Shanaka and Tillakaratne Dilshan were set to play. However, Maharoof had tweeted soon that it was a fake news and he didn't want to talk anything about the matter.
UVA Cricket Association has confirmed to Indian Express that they didn't organise any such tournament and neither did Badulla Cricket Ground host any match. Rather the game was covered live by Fancode whose parent company Dream Sports has Dream 11 as one of its brands. Dream11 was the sponsor of the league while a one of the cricket websites ran a live scorecard as well.
"I can categorically assure you that no such tournament was approved or held by our association. We are investigating this matter and are in discussion with Sri Lanka Cricket and other relevant authorities," UVA Province Cricket Association (UPCA) assistant secretary Bhagiradhan said.
Fancode Spokesperson also cleared that they follow strict process and has stated that the documents submitted were probably forged. He also added that they only got to know about it after SLC's legal team reached out to them on the first day of the tournament.
"FanCode follows a strict process for shortlisting and screening potential league partnerships for live streaming of matches. Even with this event we were in touch with the organisers who provided us with the Letter of Sanction from Uva Province Cricket Association along with an email from the official email ID of Sri Lanka Cricket that provided confirmation of the tournament.
"After Day 1 of the tournament, where we streamed two matches, the legal team of SLC reached out to us and informed us that the matches are not approved by them and the documents that have been provided to us were probably forged. As soon as we received this intimation, we immediately stopped streaming these matches on our platform," he said.
Commentators didn't mention any players' names
Even during the commentary, the commentators never took any players' names saying things like, "someone should catch that, and I can see a guy getting under it." Even the camera angles were adjusted such that none of the players' faces were visible clearly. The ground where the match was actually played is owned and administered by Strokers Cricket Association.
An official of the association stated that the ground was booked and they weren't even allowed inside. "I don't know about any Uva T20 league. One of my friends took the booking for the matches on Monday. We don't know who came to the ground, and other such details. A day after the match, police came and stopped further matches. We don't know who was organising this match.
"Even we were not allowed inside. They had blocked the view with tents around the ground,"Rinku Nehra, an official of Strokers said. Police is investigating the matter now and will also take the action. "We came to know that they were holding the matches using Sri Lanka's name, we shall take necessary action after the inquiry," SSP Chahal said.