Umpire's call should be removed if DRS is available: Ian Gould
Ian Gould says that senior umpires used to feel as though they were being shown up.
Updated - Apr 22, 2020 5:41 pm
204 Views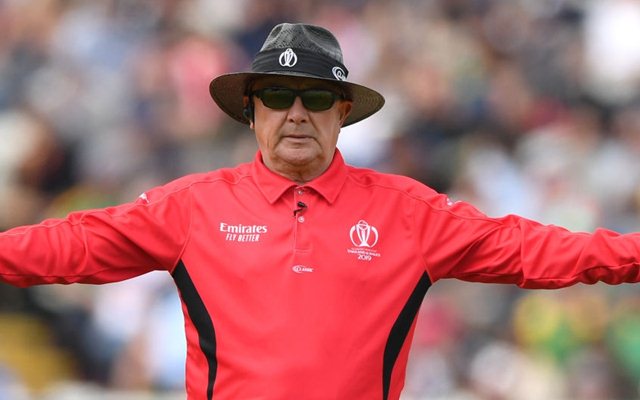 Follow us on Telegram
Ian Gould, the former British umpire is regarded as one of the most efficient umpires in the history of international cricket. He bid farewell to international cricket as an umpire in 2019 after officiating the World Cup match between India and Sri Lanka. He has come out with his opinion on a rule that should be removed from the DRS technology.
DRS is known as decision review system that is technology-based. Moreover, the players can use it as a review and can ask the third-umpire to re-verify the decision given by the on-field umpire. It usually helps to reduce the margin of error in decision making by the umpire that can turn the phase of the match. However, it has also led to the confusion among the viewers over the debatable Umpire's call.
Ian Gould opens up on DRS rule
The former umpire said that if he gets the opportunity then he would like to remove the umpire's call from DRS rule. Actually, umpire's call comes into play, if players, who call for a referral after the on-field official gives him lbw and half the ball is hitting the stumps. "You have to have DRS worldwide and if you do that, I'd take umpire's call out," said Englishman Gould told BBC Radio 5 Live's Tuffers and Vaughan Cricket Show.
Ian Gould recited that earlier the umpires were not a big fan of DRS. As per the rules, if a batsman used to come out and get hit on pads then it is not out. As per him, when he joined the international cricket as an umpire at that time the seniors used to feel like they were being challenged for their credibility if the player used to call for a referral.
"If a batsman came forward and was hit on the pad, then it was not out. Then all of a sudden you were seeing these things in front of you. That was the hard bit. When I first joined, a lot of senior umpires felt as though they were being shown up," he added.
Follow us on Google News