10 Unbreakable T20 records – Break them if you can
Updated - Jun 11, 2018 8:21 pm
19.2K Views
3. Chris Gayle's most sixes in an innings – 17: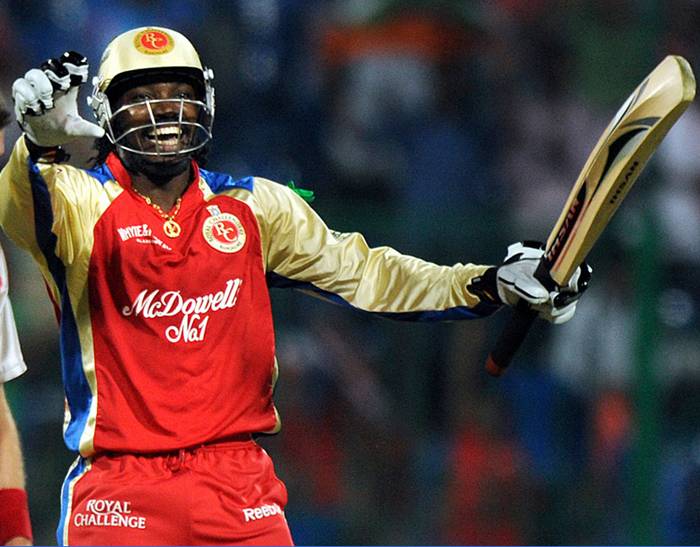 Follow us on Google News
Pune Warriors will stay in the record books for all the wrong reasons, as the shadow of Chris Gayle looms large. The Calypso King's wagon wheel took turns all around the corner, as he smashed 102 runs only in sixes. The innings break was postponed by some time as the ball boys were busy collecting the balls, that were hit for sixes. Most of the bowlers went over 15 runs per over, as Gayle lifted the home team to 263. Numerous records were made including fastest fifty off 30 balls, as the Gayle storm hit the Chinnaswamy in style.
Follow us on Telegram