Uncapped Indian stars shining in the Pepsi IPL 7
Updated - Apr 29, 2014 3:23 pm
79 Views
The Indian Premier League is believed to be ruled by the big players, the ones who have done it in the international arena. Foreign recruits are the most sought after when it comes to big purchases, millions are spent and a few even go back without a game.  The real difference that is made is by the Indian counterparts, a cheap buy in the auctions, raw talent, mould them the way you want and they perform. So we decided to bring to you our pick of best performances Uncapped Indian stars shining in the Pepsi IPL 7
In no particular order
Manish Pandey (KKR)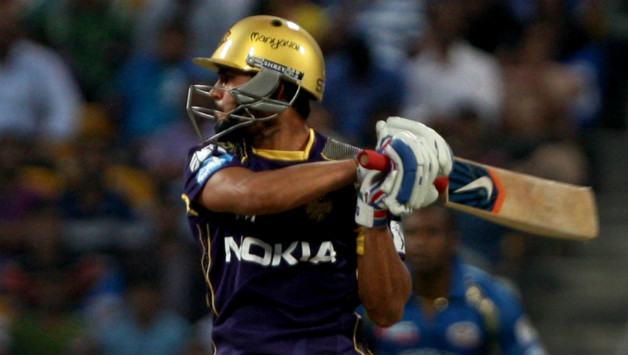 Manish Pandey the first Indian to score a century in the IPL was seen as a real talented batsmen right from the start but fitness, form and consistency issues came in his way of getting his Indian cap. Pandey has played for quite a few franchises as he walks in the 7th season to play for RCB which till date looks his best season. In the 4 matches he has scored 125 runs at a strike rate of 125, has been crucial in steadying the RCB ship which seems to be sailing in a storm hit sea and without their own Gayle storm. In his 1st class career with a total of 57 games 4110 runs and an average of 53.37 gives a good idea about the kind of player he is.
Yuzvendra Chahal: (RCB)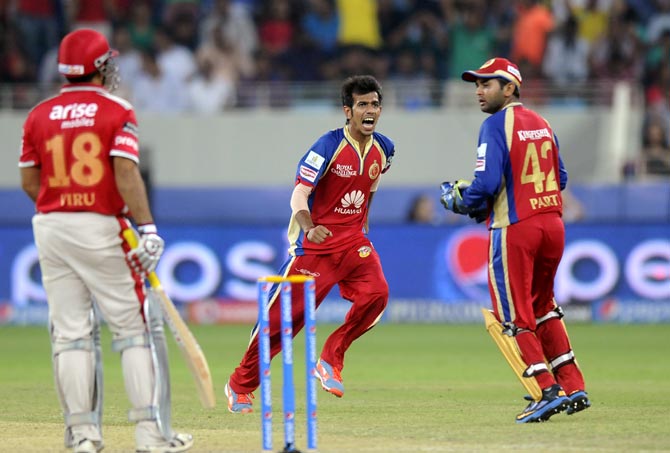 Chahal another Young Indian talent that RCB could pick before others is a leg spinner and has caught many eyes for his bowling in the IPL 7 and is undoubtedly RCB's best bowler in the UAE leg of IPL. Being the most economical bowler in the tournament and picking crucial wickets and getting his team the break-through has been a feature of his performance so far. He has had a good first class career to back his IPL show where he had taken 25 wickets in 14 games and the best was his economy which is merely a 3.16 cut, come to his IPL stats and they read 7 wickets in 5 games and the economy is still as low as 5.31 which is great as per T20 standards and a good young prospect in Indian spin arsenal to watch out for in coming weeks and years and is an Uncapped Indian stars shining in the Pepsi IPL 7.
Akshar Patel (KXIP)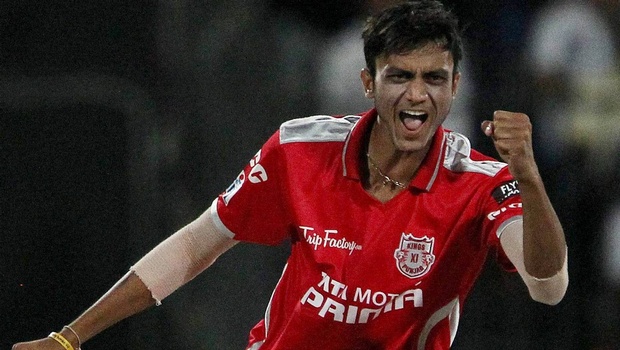 Akshar Patel the boy from Gujarat has a journey before becoming an Uncapped Indian stars shining in the Pepsi IPL 7, he was spotted and pulled in by the Mumbai Indians only to be benched and unless he joined the Kings XI Punjab team who finally gave him a game , at 20 the left-arm spinner has done a fair bit to enhance his reputation as an upcoming talent and star in the Indian ranks. His performance can be rated with his effort with 6 wickets in 5 games with strike rate of 15.33 and a miser with the economy of 5.72. His 1st class career has been fascinating too with 401 runs and 29 wickets in 8 games is something to be proud off. Akshar is someone to keep a keen eye on who knows he might be in the blues soon.(also read Sanju Samson the Rising Star of Indian Cricket)
Sandeep Sharma (KXIP)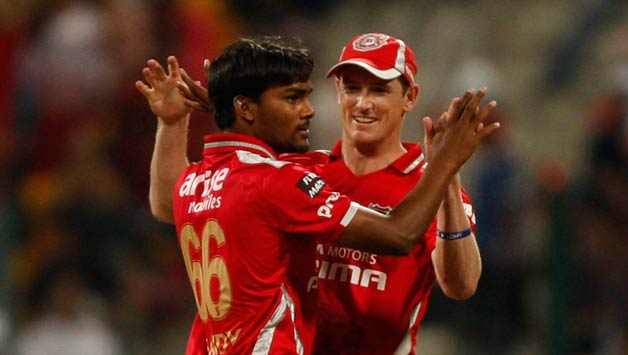 Sandeep Sharma is already a popular name even before receiving a call into the Indian team, with the impression he left us with his 2010 and 2012 where he was particularly good even in the finals and played a lead role in India's WC win. But what makes him an Uncapped Indian stars shining in the Pepsi IPL 7 is his 20 1st class games and he has 83 wickets best bowling figure in an innings being 7/25 and best match numbers of 10/82. Someone who can swing the ball both ways not that express when it comes to pace but is consistent in maintaining a tight line and length which is his real strength. In the IPL 7 he has picked up 7 wickets in the 3 games that he has played in a team which has batsmen to overshadow any bowling he picked one MOM award too.
Ishwar Pandey (CSK)
Ishwar Pandey is known in domestic circuit as a genuine pace bowler who can bowl easily in mid 140's and has a knack of picking early wickets is undoubtedly an Uncapped Indian stars shining in the Pepsi IPL 7. A swing bowler he can surprise you with pace swing and seam the movement he can extract along with bounce from the pitch. He got his game for the CSK replacing Ashish Nehra and has been impressive picking wickets and being good with his economy as well with 3 wickets in 4 matches we want to see lot more of Pandey and also a future prospect of making it to the Indian team look really bright. He has had a really good and impressive 1st class career with 31 matches played and 131 wickets best innings for him has been when he took 8 wickets for 84 runs and best match figures of 11 for 120, apart from this what is picky is the economy which is deep down low at 2.88. Indian pacers in the team need to be wary of this guy as he is a sword hanging up their heads you fail and he replaces you.(also read Chetshwar Pujara's IPL struggle)
Pravin Tambe (RR)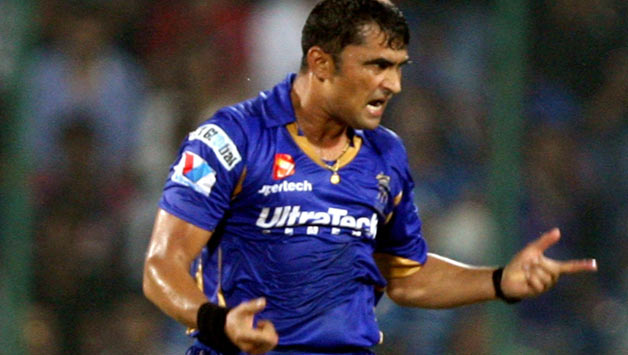 If I tell you, you are picked for the Rajasthan Royals to play in the IPL even though you have no 1st class game or experience under your belt and you are almost 43 is it believable? Pravin Tambe is the man who has actually scripted a fantasy style career here picked by Rahul Dravid himself the leg spinner has only added a leaf each to his reputation with every day improving performance. The right arm leg spinner has picked 5 wickets in the 4 IPL games he has played this season and has shown fighting spirits and courage of bowling tossed up deliveries even to the best of the hitters. Though it is literally out of question of him making it to the Indian team but he can still be an IPL legend and an Uncapped Indian stars shining in the Pepsi IPL 7.
Follow us on Google News