Unsuccessful candidates question the sanctity of CAC
One unsuccessful candidate revealed that there was no conversation regarding remuneration in the interview.
Updated - Jul 14, 2017 12:39 pm
1.1K Views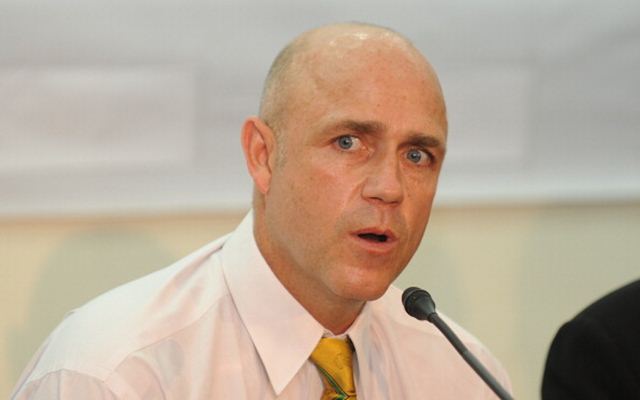 Follow us on Google News
On the 10th day of this month, the three-member Cricket Advisory Committee (CAC) held interviews for candidates who were in the queue to become the next head coach of India. After the completion of the interviews, an important member of the committee, former Indian skipper Sourav Ganguly confirmed that the panel will take a few days time to announce the new coach.
Quite surprisingly, Ravi Shastri was appointed as the head coach of the Indian cricket team for the second time, the very next day. Many fans are questioning the credibility of the CAC after the important decision was taken in such a haste. Skipper Virat Kohli also supported the appointment of Shastri for the second time. The unsuccessful candidates have now started questioning the sanctity of the panel and the interviews.
"Coaching fees was not even discussed during my interview with the CAC (Cricket Advisory Committee). Generally, it is not discussed in the interviews. The normal procedure is that the CEO speak to the preferred candidate and make an offer and get his acceptance. They'd normally resolve before the announcement to ensure candidate accepts terms and they get to sign off," said an unsuccessful candidate while speaking to Kashmir Times.
Another unsuccessful candidate, Richard Pybus said "Well, you don't enter a race to lose. I would have been excited had they offered me the job. (But) this is life. I wish him (Shastri) well." When Lance Klusener was informed about Shastri's appointment, he exclaimed "Excellent!" "Maybe next time," said Klusener when asked about his possible amalgamation with the Indian cricket team.
Dodda Ganesh, another candidate who was not considered among front-runners for the job, said "I am not disappointed but would have been happy even if they had considered me for the fast bowling role. Some time ago, I was invited for the interview for the junior selector post but the call came at the last minute and I was unable to make a trip to Mumbai. I asked for an alternative date but did not get it. Anyhow, good luck to Ravi Shastri."
Phil Simmons chose to stay tight-lipped about the interview, while Sehwag is holidaying with his family in Canada. His childhood coach AN Sharma said "I am sure Sehwag, now holidaying in Canada (till 18th July) with the family is not disappointed. He is a guy who will not take disappointment to his heart. When he was not being picked by the selectors for the Indian team, I was disappointed but he wasn't. I must add here that the questions must be asked to Sachin Tendulkar on what basis he asked Shastri to apply for the post"
Brahamchary bashes Ravi Shastri and Virat Kohli
Amongst the candidates was an engineer from West Bengal, Upendra Nath Brahamchari. When asked about why was he interested in the job, he said: "My aim was to protest against Kohli's hand in removing Kumble and therefore I had applied for the post." He further went on to attack Shastri by saying "My question is: Ravi Shastri was an all-rounder. Why does he need specialists coaches in bowling and batting specialists? If Zaheer Khan and Rahul Dravid are needed in bowling and batting, why Shastri then?"
The engineer won't stop here. He made his intentions clear by saying "Now I will apply for the team manager's post."
Follow us on Telegram