Venkatesh Prasad throws light on Sachin Tendulkar's fitting reply to Shoaib Akhtar during a match in 90s
The interesting incident between Akhtar and Tendulkar took place in the 90s at Sharjah.
Updated - May 6, 2021 5:45 pm
14.6K Views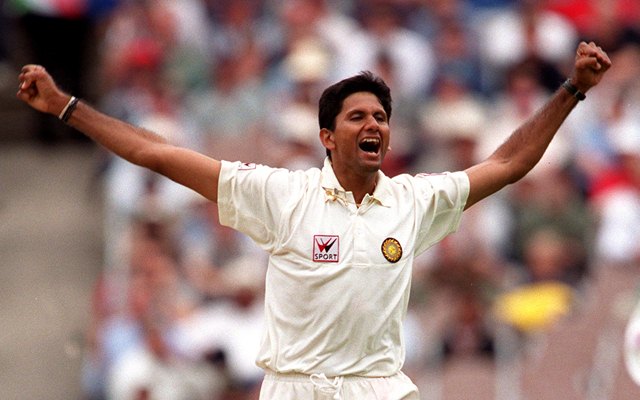 There are a lot of famous stories surrounding cricketing legends of the previous era. In the same manner, former Indian cricketer Venkatesh Prasad narrated an interesting story related to Pakistan speedster Shoaib Akhtar and Indian legend Sachin Tendulkar from the 90s. Prasad added that Tendulkar didn't use to react much to the indifferent type of deliveries. He added how once Tendulkar was hit on the helmet by Akhtar and he didn't reach much to it.
The incident dates back to a match between India and Pakistan which was held in Sharjah. Akhtar bowled a deadly delivery to Master Blaster and he remained unfazed. On the very next ball, the star batsman was dealt with another shooting delivery on his head and he smashed it all the way to a six.
"One incident I would like to narrate here. Sachin once got hit in Sharjah with the new ball and Wasim Akram was bowling. He gets hit on his helmet. It was a quick ball, probably bowled at 145ish. So, he didn't expect it, and by the time he reacted, he got hit on his helmet. And he just walks towards the leg umpire and shakes his head. Nothing, he doesn't do anything. He doesn't even remove the helmet, just holds his wiser and gets the helmet in place," said Prasad on The Grade Cricketer Podcast.
Again, no reactions from Sachin: Venkatesh Prasad
It is a known fact that how much focused Sachin used to be on his game and anything going around didn't bother him. A lot of players sledged him to deviate his focus but he simply used to ignore them. A true gentleman of the game even used to avoid getting indulged in heated arguments.
"He comes back and takes the strike and the second ball… it's a new ball and Sachin is opening. The second ball again, Wasim bowls a bouncer. Same typical pace, same length, and it's coming at the height of his head. Perfectly targeted but Sachin hits it for a six. Again, no reactions from Sachin," Prasad completed the narration.