Vinod Kambli shares an emotional tribute on Ramakant Achrekar
Achrekar passed away at the age of 86.
Updated - Jan 5, 2019 5:48 pm
129 Views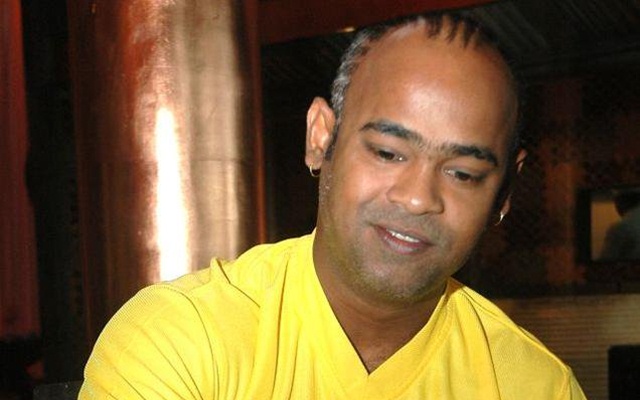 Follow us on Telegram
On January 2, 2018, Ramakant Achrekar, the man who shaped up players like Sachin Tendulkar, passed away at the age of 86. On Thursday, at the Shivaji Park, his cremation took place and emotions overwhelmed the former cricketers from Shardashram High School during his last rites. The tears flowed despite Sachin trying to control them. Vinod Kambli and Pravin Amre were also seen shedding tears.
Ramesh Powar, who recently ended his stint with the Indian women's team, was mobbed by TV crews but broke off midway. Achrekar was famous for coaching young cricketers at the Shivaji Park and he was also a selector of the Mumbai cricket team. His playing career wasn't an illustrious one and he ended up playing only one first-class match for State Bank of India against Hyderabad in 1963.
After his demise, Sachin shared an emotional post and thanked his mentoring for contributing to his growth. "Cricket in heaven will be enriched with the presence of (Ramakant) Achrekar sir. Like many of his students, I learnt my ABCD of cricket under Sir's guidance. His contribution to my life cannot be captured in words. He built the foundation that I stand on," Sachin said.
An emotional Vinod Kambli
Even as Sachin went on to rack up several records in his stupendous career, Kambli also went on to play quite a few matches for the Indian team. He played 17 Tests and 104 ODIs in which he racked up. Kambli also honed his skills under the tutelage of Ramakant Achrekar. The 46-year-old then wrote an emotional tribute to his mentor in his column for The Times of India (TOI).
Here is what he wrote
Before performing his last rites, when we took him to the Kamath cricket club pitch at Shivaji Park today, all of Sir's memories came flooding back to me. That's the place where I started my cricket from. When I was 11, I joined Shardashram School, and began my coaching lessons from Achrekar sir. My father had introduced him to me. Earlier, I was studying in a school in Marine Lines, where we didn't have cricket.
When sir saw me at a cricket match, he immediately told my father to put me in Shardashram, so that I could play cricket. Then, Sachin Tendulkar joined the school, and thus began our journey. Sir always allowed us to express ourselves by playing more matches and practice. He would never give us a holiday, even on Christmas or Diwali. He taught us not just cricket, but also how to prepare the wicket, roll it, tie a 'tent', put up the nets, do scoring.
Everyone would have to do it. He played a big role in Shardashram being a dominant force in interschool cricket. Sir always told me to stick to my natural game. I used to step out to the spinners and drive or hit them for a six, but he never told me to defend them. His philosophy was simple: "If a spinner is bowling, go after him.
When I hit my first ball in First-Class cricket (Ranji Trophy) for a six, our Mumbai captain Dilip Vengsarkar, was surprised, but I told him: 'This is how I play.' He gave us that confidence by making us play many matches at the junior level. From an early age, he instilled in us that habit of getting big runs. If you got out on 120, he would taunt you, so that would motivate you to get a bigger score !
I remember the scooter rides with him, in which I would be sleeping most of the time. He would pick me up from Bhendi Baazar and take me to his academy in Dadar. I miss the delicious dinner that sir's wife, whom we used to call 'mammi,' would prepare. I remember receiving a bat from Pandit at one of those dinners.
Sir used to call me Dhondiya, and Sachin Dagad in Marathi. When we last met him in November, I told him: Sir, Dagad, Dhondiya aale! He laughed. Whatever new we did, sir's blessings were a must. I would keep sir's legacy (of coaching) alive. He gave his whole life to cricket without charging money (from cricketers). His motive was only for us to do well. He never took fee from me. In fact, he would give me money to travel from Bhendi Bazaar to Dadar. He paid my school fees, too.
I, Sachin, and all the cricketers under him were like sons to him. We used to see senior cricketers like Chandrakant Pandit and Balwinder Singh Sandhu practising at our nets and touching sir's feet. They would share with us their experience of playing for India. The amount of India cricketers that sir has produced is phenomenal.
It's true that he scolded me for that shot, off a ball wide off the off stump from Chris Lewis, that got me out on 224 in the Mumbai Test against England in 1993. He used to follow Sachin, me and Pravin (Amre), and all our seniors wherever we used to play. We've lost a cricketing father.
Follow us on Google News