Virat Kohli and Anushka Sharma wedding rumors soar higher as childhood coach applies for leave
Kohli is very close to his childhood coach, Rajkumar Sharma.
Updated - Dec 7, 2017 8:45 pm
2.2K Views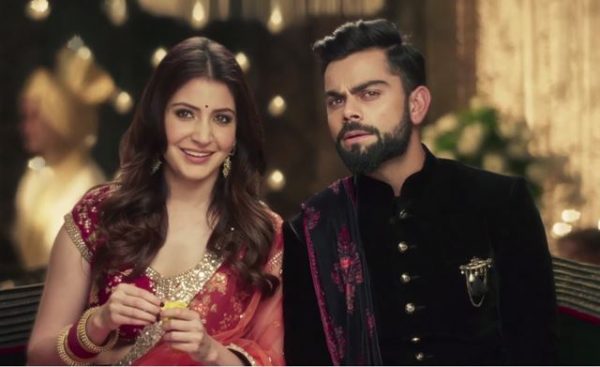 The last few days has seen a lot of rumors about the relationship of Virat Kohli and Anushka Sharma. There have been reports suggesting that the love birds could tie the knot very soon in a low profile wedding. While there has been no confirmation given about the same by either Virat or Anushka, the reports seem to be true due to the recent happenings.
Virat's childhood coach has applied for a leave from his duties and this pretty much hints at the possible wedding of Virat Kohli. Kohli is very close to his childhood coach, Rajkumar Sharma. As per the recent reports in CricketNext, one of the senior DDCA official confirmed the news of Rajkumar taking the leave from his duties.
"Delhi will be playing the semi-final of the CK Nayudu Trophy after quite some time, but coach Rajkumar Sharma requested for leave as he has some family commitments. Robin Singh Jr will stand in for him in this game," the official confirmed.
Interestingly, the match is to be played on the same day when Virat and his close group of friends are traveling to Italy. The rumored date for his wedding in December 12. Whether he is getting married on the day, or whether the couple are getting engaged, remains to be seen.
More developments
Also, some reports suggest that Anushka's attire for the occasion will be designed by renowned designer Sabyasachi Mukherjee. The designer was seen at Anushka's residence recently. The members of the Indian team have not been invited for the occasion though. However, there are speculations that Virat Kohli could invite the stars of the Indian team at the wedding reception which would take place in Mumbai before the Indian team takes off for South Africa for a full tour.
Earlier, in one of the interviews, Kohli had credited Anushka for being an integral moral support for him in times of crisis. Also, he had conceded that all good things have happened to him when Anushka has been around.
"Her support helped me push through, however bad it was for me. She was a constant in that time… And then Australia happened (the tour in 2014-15 when Kohli scored four hundreds in four Tests) and I ended up scoring runs, in her presence. So it was a special thing for both of us because she also faced a lot of flak. We were being criticised and people were saying this is what happens when you allow girlfriends on the tour. I thought, if you don't think this is right then no one can be in a relationship. According to you all – either get married or remain single. How can that be?" he had said.