Virat Kohli is the best, Joe Root not quite as good: Mike Brearley
He said that someone who has an average over 50 in all three formats of the game has to be the best.
Updated - Aug 5, 2018 8:00 pm
833 Views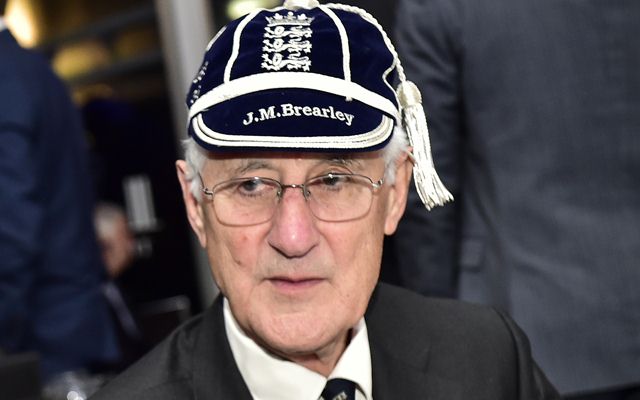 Follow us on Google News
In the current generation of cricketers, Virat Kohli and Joe Root along with Steve Smith and Kane Williamson were termed to be the fab four. It started as a competition between these captains from India, England, Australia and New Zealand for supremacy in the world and to be crowned the best. Though they haven't individually indulged in it, fans, writers as well as experts definitely got into it big time.
As of 2018, in terms of runs, centuries, as well as success in ODI and Test cricket Kohli, is way ahead of any other player, not just these three. He was initially termed a better limited-overs player but the Indian skipper hit six double hundreds in Test cricket since the 2016 season and is currently at the top of the ICC rankings to erase all doubts. His opposite number in the ongoing series in England, Root has been scoring consistent runs as well but fails fairly behind in terms of the conversion rate.
Root has a poorer conversion rate
Former England captain Mike Brearley said that Root is a good batsman but "not quite as good as Kohli".
"Root has a poorer conversion rate in comparison to Kohli. But I think Root is a fine batsman too and I like seeing him do well. He is different — a brilliant batsman and quite intelligent. He is not quite as good as Kohli but is still a thoughtful bloke," Brearley was quoted as saying on The Hindu.
The Indian captain had 21 Test tons to his name heading into the series but none in England. He had a total of 134 runs in 10 innings before the Edgbaston Test and he changed it all in a matter of two innings. Kohli scored 149 and 51 to prove his mettle in testing conditions against the best of the bowlers and the world now acknowledges him as the best. Brearley also agreed that Kohli is the best in the world with an average over 50 in all the three formats of the game.
"I think Kohli is best in the world and anyone who averages 50-plus in all three formats must be a very, very fine player. He can play in every mode and so can Joe Root. But there is something ruthless about Kohli and he converts all those fifties into hundreds," said Brearley who played 39 Test and 25 ODIs for England from 1976-1981.
Follow us on Telegram