Virat Kohli is very clear of what he wants from his team, reckons batter's childhood coach Rajkumar Sharma
Kohli is currently in SA with his teammates for the mega-series against hosts.
Updated - Dec 21, 2021 4:40 pm
809 Views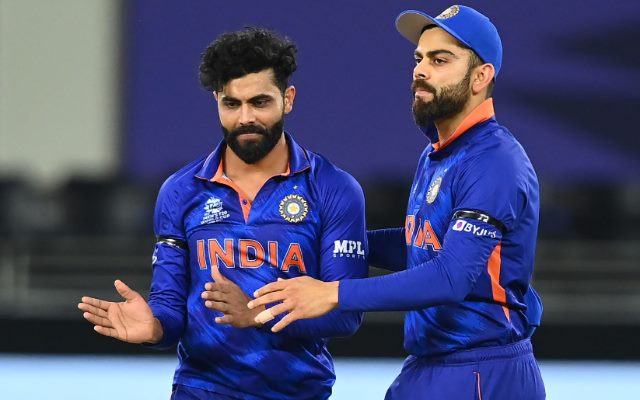 Follow us on Telegram
While the last few days haven't really been great for Virat Kohli, his childhood coach Rajkumar Sharma has come in support of him. He recently spoke about the leadership skills of India's red-ball skipper.
From speaking about Kohli's partnership with the head coach Rahul Dravid to pointing out his style of communication, Sharma gave a brief overview of his former student. While speaking on a YouTube channel named Khelneeti, he highlighted the 33-year-old's aggressive approach.
Addressing his outspoken attitude, he outlined the difference between the batting maestro and MS Dhoni. Thus, Sharma then specified the need for the head coach to decipher the psychology of the captain. He then mentioned that the batting legend is pretty clear of what he wants from his team.
Virat Kohli's hunger for scoring runs has increased now: Rajkumar Sharma
"Every captain has a different style and a coach has to gel with him. MS Dhoni was captain before Kohli took over. One did not have to say many things to him as he was a cool campaigner, and he also was not very expressive. Kohli, on the other hand, is very aggressive and he is clear of what he wants from his team," said Rajkumar Sharma.
All eyes will be on India's Test captain during the three-match Test series against South Africa. While he has had a habit of letting his bat do talking, it will be exciting to see how he responds to his critics. Moreover, a series win in the rainbow nation has eluded India for 29 years.
However, In the video, Kohli's former coach also spoke about the relationship between the RCB player and the BCCI. As a matter of fact, he went on to call him BCCI's "blue-eyed boy". While speaking about that, he also addressed his current state of mind, with respect to his hunger for runs.
"Virat's hunger for scoring runs has increased now. He's not been able to score big for a while now. His preparation is always good when he takes on top opposition and he prepares his team like that too. Kohli is BCCI's blue-eyed boy. He has been leading for several years and is the most responsible representative of BCCI," he said.
Follow us on Google News