Virat Kohli names two batsmen he enjoys batting with most
Pietersen and Kohli spoke about different aspects of their career and life during the live Instagram chat.
Updated - Apr 3, 2020 9:29 am
16.5K Views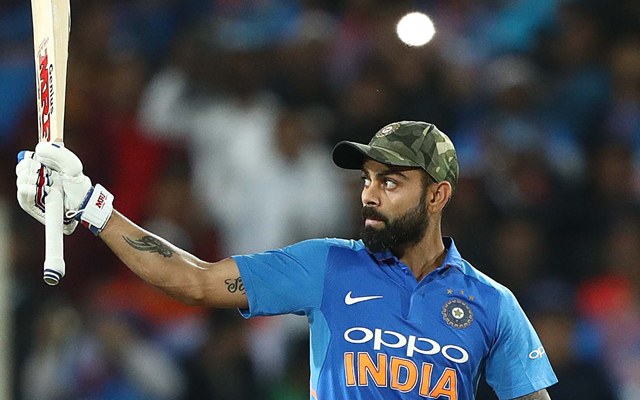 Follow us on Telegram
Virat Kohli, like many of his teammates and the people across India, has been in home quarantine with his wife Anushka Sharma over the last few days. While many current and former cricketers have repeatedly resorted to social media, the Indian skipper made his presence for the first time on Instagram to speak to his friend and former England cricketer Kevin Pietersen.
The duo talked about a lot of things during their chat, from them playing together for the Royal Challengers Bangalore (RCB) to how Kohli turned vegan. The 31-year-old also revealed that 2014 England tour was the lowest point of his career. Moreover, he also picked two batsmen he enjoys batting with most always and they happen to be MS Dhoni and AB de Villiers.
Virat Kohli stated that he loves batting with the players who run well between the wickets and the ones who understand his calls while runnings. "I enjoy batting with those who understand my running between the wickets. You have to understand my calls. I have enjoyed batting with MS and with AB, we don't even need to call as we look at each other and we know," he said during the live chat.
I would never think of sledging AB, says Virat Kohli
Virat Kohli, during the live Instagram chat with Kevin Pietersen, also highlighted the impact of the Indian Premier League (IPL) on his relations with the overseas players. He pointed out how he and AB de Villiers have become friends for life after playing together for the RCB for so many years.
The 31-year-old also went on to say that he could never even think of the sledging the former South Africa cricketer and there is too much respect between them for each other. "IPL has done a lot in terms of respecting each other. I would never ever be able to do it (seldging) with AB. There is a friendship that lasts much longer than all these things," he added.
Follow us on Google News