Virat Kohli will always be in doubt facing James Anderson: Irfan Pathan
Irfan Pathan believes swing is a great skill to have for any bowler and can create doubts in the minds of batters.
Updated - Jun 10, 2021 1:01 pm
544 Views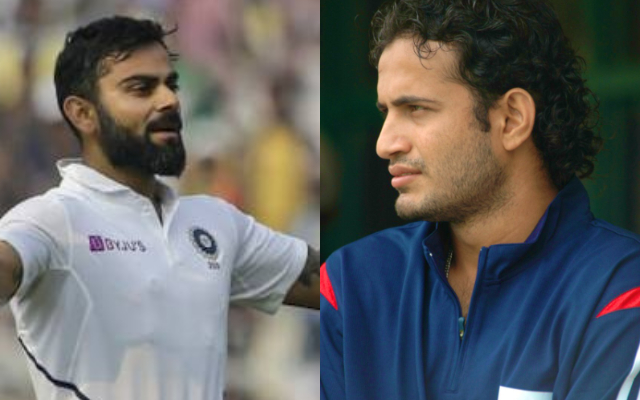 Former India all-rounder Irfan Pathan sounded a word of caution to Virat Kohli ahead of the team's five-match Test series in England starting on 04 August. The Indian skipper had a fantastic outing with the bat the last time in 2018 silencing his critics by scoring 593 runs. He really worked on from the past experience of 2014 and turned a corner by playing the waiting game against the seam and swing conditions in England.
Three years later, Kohli will again have to face the likes of James Anderson and Stuart Broad and help India win the series in this part of the World after the 2007 series win. England's Swing King has the wood over the Indian skipper as he has dismissed him four times. Anderson is aging like a fine wine and is still a handful when conditions offer a hint of swing.
Although Pathan lauded Kohli's efforts with the bat during the 2018 series, he also stated that it's difficult to constantly score against such conditions and even the best in business often fail to get going even with a solid technique.
"You ask Virat Kohli, he will never worry about Mitchell Johnson bowling fast because he knows he can come in line, but he will always have doubts about James Anderson. No batsman in the world is comfortable when the ball is moving. The corridor of uncertainty, remember? It will remain open forever," Pathan wrote in his column for the Playfield Magazine.
Irfan Pathan feels swing bowlers can be a handful for the top players
The former all-rounder also explained that pace no longer instills fear on the batters because of their innovativeness to play scoops and laps shots. But a swing bowler can still be threatening with his nagging ability to keep the ball on the off-stump channel.
"We have seen Rishabh Pant and Jos Buttler playing lap shots and reverse sweeps to Pat Cummins and Jofra Archer. Speed alone cannot guarantee success, because batsmen no longer fear pace. The equipment is so good and bats have become better, one touch and it's out of the ground feeding off the pace of the ball. You need the skill to survive and trust me, swing is a great skill," Pathan wrote.