Virender Sehwag trolls Imran Khan over 'welder from the bronx' jibe
A lot of former cricketers have also come out lashing Khan for his obnoxious comments.
Updated - Oct 3, 2019 4:23 pm
1.7K Views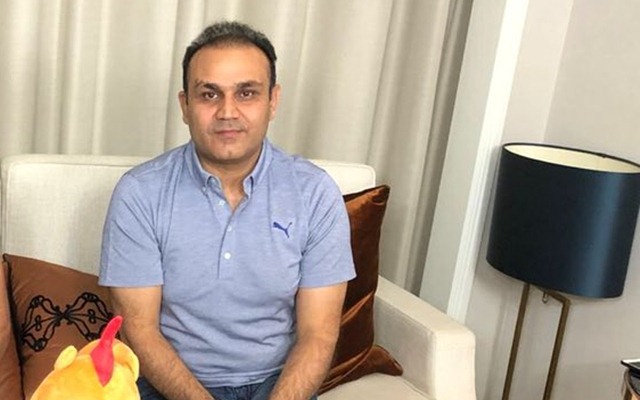 Follow us on Google News
The bilateral relations between arch-rivals India and Pakistan are at an all-time low. Tensions have escalated after the dastardly Pulwama attack on the security forces and the subsequent retaliation by India in Balakot a few days later in February. And, it reached an all-time low after August 05 post-Indian government's decision of abrogating Article 370; one that gave a special status to Kashmir.
Since then, cricketer-turned-politician and the current Prime Minister of Pakistan, Imran Khan Niazi has gone into a frenzy. No matter it is dawn or dusk, social media or print media, Imran Khan has been on a constant rant, spewing venom and constantly demonizing the majoritarian culture and the Narendra Modi-led Indian government. 
And, as usual, in the recently held 74th edition of the United Nations General Assembly [UNGA] meeting, the Pakistani PM tried his level best to turn the world against India with his hate speech where he compared the Indian Prime Minister and his regime to that of past dictators like Mussolini and Adolf Hitler.
The former Pakistani captain also went to threat the world of a possible nuclear war between two armed neighbors. Moreover, he spoke about the radicalization of Muslims in India and how the entire Muslim community of the world should unite against the Indian forces besides warning India of another Pulwama-type attack.
In the wake of the speech, Imran Khan has been garnering criticism from all corners of the world. A lot of former cricketers have also come out lashing Khan for his obnoxious comments. Yesterday, former Indian captain and someone who played a lot of cricket against Imran Khan, Mohammad Azharuddin took to twitter venting his disappointment on the former cricketer's actions.
Sehwag takes a hilarious jibe at Imran Khan
The latest to join the Imran Khan-bashing bandwagon is former Indian opener Virender Sehwag. On Thursday, the legendary cricketer took to Twitter to mock Imran Khan while referring to the recent 'wielder from Bronx' jibe.
You sound like a welder from the Bronx, says the anchor.
After the pathetic speech in the UN a few days ago , this man seems to be inventing new ways to humiliate himself. pic.twitter.com/vOE4nWhKXI

— Virender Sehwag (@virendersehwag) October 3, 2019
Recently, Khan faced another embarrassment in front of a global audience when he was told on US television by the anchor that he did sound like a Prime Minister from Pakistan. Speaking to a US media house about America's approach towards Afghanistan, Imran Khan Niazi said, "While the US was pouring money into Afghanistan in this futile war, the Chinese were developing a first-world infrastructure. You just need to go to China to see."
To this, the media persons had a big laugh at the expense of Khan before one of them alluded to him, "You do not sound right now like a Prime Minister, you sound like the welder from the Bronx to complain about the infrastructure in the US."
Watch: 5 Players who should've retired after 2019 World Cup but didn't
Follow us on Telegram