VVS Laxman stresses the importance of grooming the young cricketers after Rahul-Pandya controversy
VVS put forward his suggestions to deal with such situations in the future.
Updated - Jan 14, 2019 8:32 pm
2.7K Views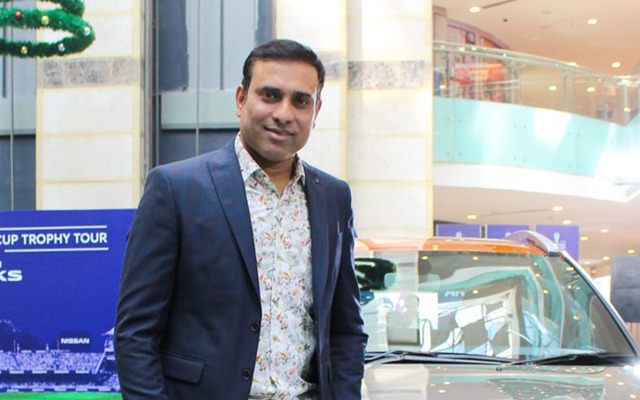 The 'Koffee with Karan' episode with KL Rahul and Hardik Pandya being the first set of cricketers to warm the couch brought about a great deal of excitement before it was aired. There were high expectations on the show only to turn the complete opposite once aired. The duo drifted away completely and made inappropriate comments irking everyone. Now, three days after their ban, former cricketer VVS Laxman opined that both of them were rightly punished.
Laxman felt that grooming the cricketers in the country is the need of the hour while he also empathized the duo. He said that the cricketers will learn from their mistakes and added that being a cricketer in India is tough. VVS emphasised that Rahul and Pandya should be given the right guidance to be better individuals.
I'm sure they are regretting it
"With each experience, you have to learn. Being a cricketer in India is tough. How many of us are recognised at the tender age of 18? Not only are they given a demi-god status, they have everything at their disposal," Laxman said in a panel discussion titled 'The Sublime Cricketer' with N. Ram, Chairman, The Hindu Group Publishing at the Hindu Lit for Life 2019.
VVS Laxman added that the responsibility of teaching the cricketers about the right conduct lies with the BCCI and the management firms. Moreover, he said that he was sure that the duo will be regretting their loose talks.
"What can we and the board learn from this is the question. It's also about giving them the right guidance. It's important to teach them how to conduct themselves. The responsibility lies with the BCCI and the management firms. Players should realise that people are watching you and learning from you. You need to conduct yourself," Laxman pointed out.
VVS Laxman also mentioned that it is easy handling the failures rather than the success. He said that the role of a psychologist, a relatively new concept in India, is important in such scenarios. Further, the middle-order batsman also added that it is a challenge for young minds to act with maturity.
"What they (Rahul and Pandya) did is wrong but they will learn from it. They have been rightfully punished. We should show some empathy for them. They are young, it's a challenge for such young minds to be mature," he concluded.
[interaction id="5c3c85f629da6f7570707783"]