We must focus on what we have, Jason Holder opines on Chris Gayle's absence
The Windies have some serious catching up to do after the Guwahati annihilation.
Updated - Oct 24, 2018 10:59 am
1.1K Views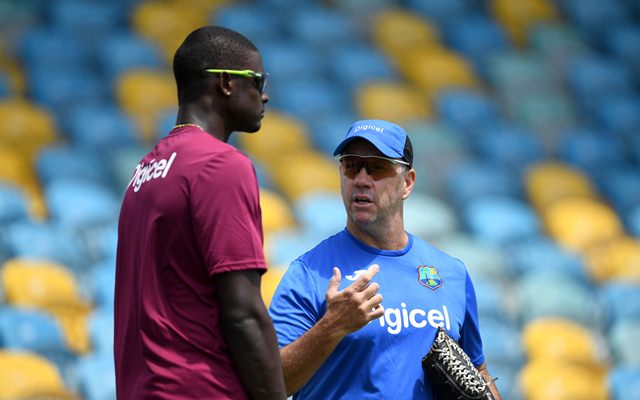 Windies skipper Jason Holder is a worried man, especially after his side's drubbing in the Test series and the first ODI at Guwahati at the hands of India. Virat Kohli and Rohit Sharma blazed their way through an above par target, making an absolute mockery of the Caribbean bowling attack.
Talking to the press ahead of the second ODI in Vishakapatnam, Holder said that the management is focusing on the assets they have currently. He reckons the side cannot focus on the players who are not here, like Chris Gayle and Andre Russell. He also hoped that Hemraj Chandrapaul and Kieran Powell will give them a good start in the second ODI.
"What I say is, Gayle is not here," Holder said during the pre-match press conference. "We've got a pretty young core group of players. Regardless of what happens after this tour, that is too far and beyond at the present time.
"I'm just focusing on what we have to do and that is to play cricket here in India with the squad that we have selected. We've got young Chandrapaul Hemraj and obviously Kieran Powell at the top of the order. Hopefully, these guys can get us off to a really good start," Holder added.
Lucky to have Samuels in the side
Windies head coach Stuart Law said they're lucky to have the veteran Marlon Samuels in the side to guide the youngsters. Talking about the Gayle and Russell situation, the former apparently has given his program for the next three months and said that the selection should now be down to their performance.
"Dre Russ and Chris – Chris has given us his programme for the next three months. I think he and Russ have been told that it'll now be down to performance, which is what selection should be based on. You're talking about two special cricketers there though. We're lucky to have Marlon Samuels here. And his job on this tour is to show these kids how to go about a game. " Law said.
[interaction id="5bcf3a0b1777fa753f60902d"]