'We will consider it like any other game' – Mohammad Rizwan on India-Pakistan T20 WC game
In 12 World Cup games across formats, Pakistan has not been able to beat India.
Updated - Oct 9, 2021 4:33 pm
616 Views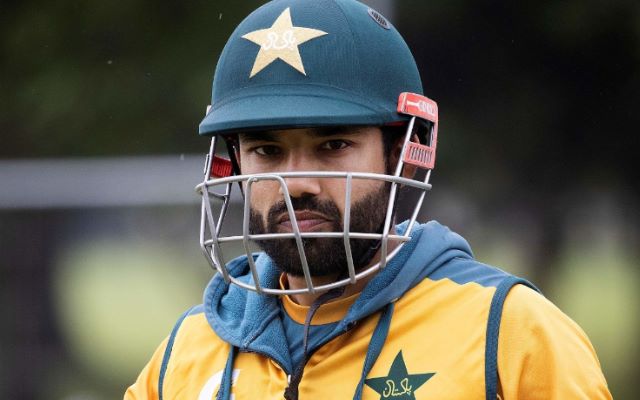 Follow us on Telegram
Pakistan wicketkeeper batter Mohammad Rizwan has spoken ahead of the T20 World Cup 2021 match against India. According to the senior member of the Pakistan team, their side will treat this game as a normal one. This will be the first time the two teams will be meeting in a T20 match since 2016, while this will also be their first encounter in any format since 2019. 
Pakistan has quite a poor record against India in World Cup events. In the 50 overs format, the teams have played seven World Cup games, with India winning all of them. In the T20 format, the record is similar with India having beaten Pakistan five times between 2007 and 2016. With all this in mind, there is always a bit of hype around the match between two countries. 
The complicated political scenario between them has also been attributed to some of the other factors associated with this game. The two teams have not played a single bilateral series in almost a decade, hence, whenever they meet in an ICC event, the stakes are much higher than any other rivalry.
The hype is being created by social media and fans: Mohammad Rizwan
"This India-Pakistan match, we will consider it like any other game. The hype is being created by social media and fans which is fine but in our hearts and minds, we will consider this game the same as the one against any other side. Because, if we as players take on the additional pressure of this game, then that won't be good as it has happened before," Rizwan was quoted by Cricket Pakistan.
The two teams have been considered as favorites to thrive in the conditions in the UAE. Pakistan has played a lot of cricket in the UAE over the last decade as it was the secondary home for the country when cricket was banned in Pakistan. However, Rizwan feels that no teams have an advantage because of the conditions. 
"I have never been a believer in the fact that anyone side, including Pakistan, has any special advantage in UAE or anywhere else. All we can say is that the tournament is being held in Asia as I consider UAE to be in Asia," Rizwan added. He is expected to be a part of the XI when Pakistan takes on India in their campaign opener in Dubai on October 24. 
Follow us on Google News