Women's T20 World Cup 2020: Tournament set to start from February 21
India and Pakistan are not in the same group.
Updated - Jan 29, 2019 10:58 am
104 Views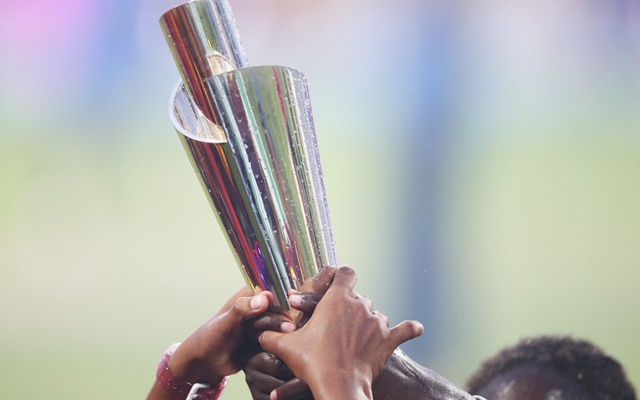 The International Cricket Council (ICC) announced the schedule of both Men's and Women's T20 World Cup in Sydney on Tuesday. For the first time, both the tournaments will be held as the standalone events in the same country and same year. After a blockbuster event in the Caribbean islands, a total of 1o teams will fight it out for the glory as the hosts Australia will look to defend the title.
While the top eight teams directly qualify for the tournament, two more teams will be determined after playing a qualifier. India have been placed in group A alongside New Zealand, Australia and Sri Lanka apart from a qualifying team. Group B comprises of England, West Indies, South Africa, Pakistan and the second qualifier team.
Australia to take on India in the opener
The tournament will commence on February 21 with a game between Australia and India at the Sydney Showground Stadium. The spectacular opening ceremony will mark the start of the Women's World Cup after which the two teams will take the field. The final will be played on International Women's Day on March 8 at the iconic Melbourne Cricket Ground (MCG).
This presents a groundbreaking opportunity to set a new world record for attendance at a women's sporting fixture. The semi-finals will be a doubleheader at the Sydney Cricket Ground (SCG) on March 5.
"Whenever we host an event in Australia we know we can guarantee the one billion cricket fans around the world a great show. The world's best players. Outstanding venues. Noisy, passionate, knowledgeable fans. Exciting cricket. This is the perfect combination for a T20 World Cup and in 2020 we go one step further with two T20 World Cups in one year.
"To hold two T20 World Cup finals at the world's largest cricket stadium in front of 92,000 people with hundreds of millions more watching around the world is a particularly exciting prospect as we look to grow the fans around the world and make 2020 the year of cricket," the ICC Chief Executive David Richardson said.
Women's Pools
Group A: Australia, India, New Zealand, Sri Lanka and Qualifier 1
Group B: England, West Indies, South Africa, Pakistan and Qualifier 2
Here's the detailed schedule:
Feb 21: Australia v India at Sydney Showground
Feb 22: West Indies v Q2 at WACA
Feb 22: New Zealand v Sri Lanka at WACA
Feb 23: England v South Africa at WACA
Feb 24: Australia v Sri Lanka at WACA
Feb 24: India v Q1 at WACA
Feb 26: England v Q2 at Manuka Oval
Feb 26: West Indies v Pakistan at Manuka Oval
Feb 27: Australia v Q1 at Manuka Oval
Feb 27: India v New Zealand at Junction Oval
Feb 28: South Africa v Q2 at Manuka Oval
Feb 28: England v Pakistan at Manuka Oval
Feb 29: New Zealand v Q1 at Junction Oval
Feb 29: India v Sri Lanka at Junction Oval
Mar 1: South Africa v Pakistan at Sydney Showground
Mar 1: England v West Indies at Sydney Showground
Mar 2: Sri Lanka v Q1 at Junction Oval
Mar 2: Australia v New Zealand at Junction Oval
Mar 3: Pakistan v Q2 at Sydney Showground
Mar 3: West Indies v South Africa at Sydney Showground
Semi-finals
Mar 5: SCG
Mar 5: SCG
Final
Mar 8: MCG