Yo Yo Test shouldn't be the only criterion for selection: Sachin Tendulkar
While he felt that fitness was an important aspect, he felt that there were various other ways to determine a players fitness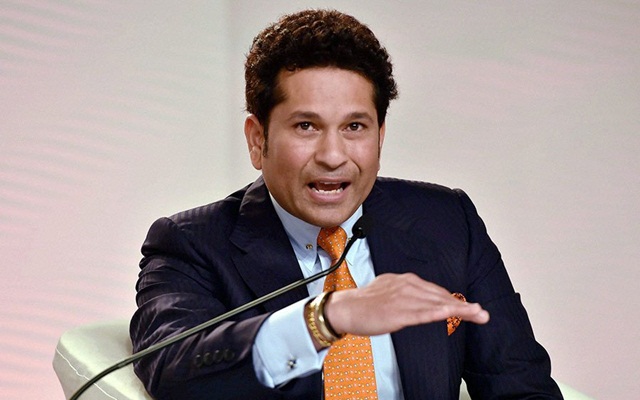 Follow us on Google News
The Yo-Yo test has been on news for some of the other reason. Yuvraj Singh, Suresh Raina, Ambati Rayudu lately, all of them have been excluded at some stage owing to their failure in the fitness test. Mohammed Shami who was dropped for the one-off test against Afghanistan is back into the mix for the England series after clearing the mark.
The legendary Sachin Tendulkar voiced his opinion on the debate. The former Indian cricketer wasn't in favor of Yo-Yo test being the only criteria for selection. While he felt that fitness was an important aspect, he felt that there were various other ways to determine a players fitness. He further spoke about the surface in England ahead of the Test series.
Yo-Yo Test shouldn't be the only criterion 
Tendulkar felt that in modern day cricket, fielding standards had widened. While drawing a comparison between the current Yo-Yo Test and the then beep test, he felt that it various factors such as ability were crucial in determining the fitness levels. He wasn't in favor of all emphasis being placed on the same test.
"I feel certain fielding standards are critical. Now I haven't done the Yo-Yo Test. We had the beep test, which is more or less similar. But that shouldn't be the only criterion. It should be a mixture of fitness and also look at the ability of a player. I think the Yo-Yo test is important but also looking at the ability of the player and how to fit or unfit the player is." He was quoted as saying by HT.
We have good depth in our batting lineup 
In the recently concluded limited overs series, we saw spinners getting much assistance from the pitch. Both Adil Rashid and Kuldeep Yadav benefitted from the same. Tendulkar felt that if the conditions were similar, spinners will make merry of the opposition. He asserted that it would make a good contest between both batting lineups. Sachin further felt that while horses for courses theory was good, He wasn't a fan of constant chops and changes.
"I would say one has to be patient and balanced but that doesn't mean you are not supposed to make any changes. One should make changes if the situation demands those changes but otherwise I feel it's always nice to have that stability and letting the players know that there aren't going to be too many unnecessary changes," he told according to HT.
[interaction id="5b5065aadb31a01c2126a76d"]
Stay updated on 'today's cricket news' with CricTracker.com.
Follow us on Telegram