Yuvraj Singh's request on privacy postponed by the Punjab and Haryana High Court
The case roots back to February 2014 when Zorawar tied his knots at a Fatehgarh Sahib Gurudwara in Punjab.
Updated - Sep 9, 2017 2:29 pm
833 Views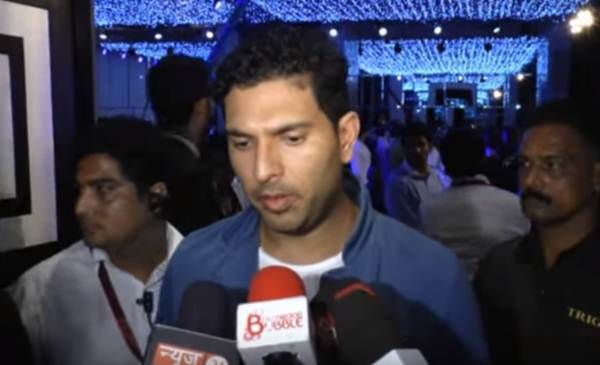 Follow us on Google News
Indian cricketer Yuvraj Singh had made an urgent request to the Punjab and Haryana High Court regarding keeping the media houses away from making the personal lives of his family members public. However, the court has decided to postpone the matter once again and this is not the first time it is being delayed. The case was filed on the 5th of June and it has been taken up at least 18 time ever since. However, it has mostly been adjourned because of Yuvraj's lawyer's request.
Details:
The concerned parties are yet to get any notice from the High Court. In the petition, the established cricketer urged the High Court to refrain the media from reporting especially about his younger brother Zorawar Singh Bundhel's matrimonial discord case.
"Prima-facie, this court is convinced that this matter cannot be entertained in the writ jurisdiction. However, Sobti (BBS Sobti, his lawyer) prays for some time to address. Adjourned to September 18, 2017," the order passed by justice Rajan Gupta reads.
The case roots back to February 2014 when Zorawar tied his knots at a Fatehgarh Sahib Gurudwara in Punjab. However, on April 30, 2015, Zorawar filed his divorce at Chandigarh district court.
The petition stated that the family had 'apprehensions' that in Zoravar's matrimonial dispute, his Gurugram-based in-laws might hold press conferences with the 'malafide intention' to 'tarnish their image'. Akansha Sharma, Zorawar's separated wife was a contestant on the 10th season of a popular TV show which goes by the name of Big Boss.
Yuvraj Singh was not handed a positive decision on the first hearing on June 5 as the High Court stated that "Freedom of speech or expression, which is a sacred right of an individual in a democracy conferred and enshrined in the Constitution, cannot be thwarted or stiffed much less merely on apprehension of an abuse." September 18 is scheduled to be the next hearing date.
Follow us on Telegram