Yuzvendra Chahal hilariously asks ICC to add a new rule for batsmen
Chahal feels the game is already favouring batsmen.
Updated - Apr 29, 2020 10:36 am
3.7K Views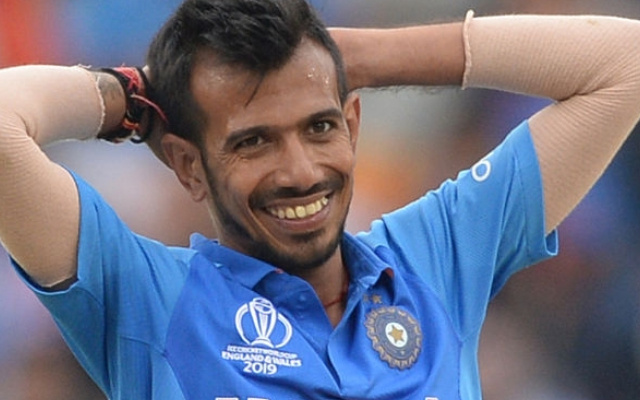 Follow us on Google News
The apex cricket body might consider banning the use of saliva to shine the ball in international cricket. It is said that saliva is a major transporter of COVID-19 that can turn out to be risky for any player. And, Yuzvendra Chahal, the Indian leg-spinner gave his opinion over the same and came out with a hilarious suggestion for ICC.
Cricketing activities have come down to a halt amid Coronavirus outbreak. And, cricketers are finding it difficult to spend time in quarantine. There are voices being raised that cricket should soon come back on the track of normalcy. But, before that ICC is planning to come out with much-needed changes keeping COVID-19 pandemic in mind like the ban on use of saliva.
Yuzvendra Chahal's hilarious suggestion
In the meantime, the ICC has received a strong reaction from the bowlers over their thought of putting a ban on the usage of saliva. Now, Yuzvendra Chahal also echoed in the same voice, and he feels that if ICC takes such step then batsmen will be given an added advantage against the bowlers.
It is a well-known fact that Chahal is a very funny character. So, the 29-year-old hilariously asked ICC to add another rule that the batsmen will have to bring back the ball from the stands that they smacked for a six, "It will have an impact on drift and swing on the ball. So, in the end, it will become easier for batsmen. So another rule should be added then that if a batsman hits a six then he himself will have to bring back the ball," Chahal jokingly told in an interview with Sports Tak.
The leg spinner also recited the fact that it is the first occasion in the last 20 years that he is not being able to do anything. However, he looked optimistic over the same and added that these conditions will surely make every individual mentally stronger, "In 20 years of cricket career, this is the first time that I am not being able to do anything. But you can take it positively also that it will make you mentally stronger," Chahal added.
Follow us on Telegram