Zaheer Khan wants Team India to increase the benchmark score to clear the yo-yo test
The likes of Shami and Rayudu have failed the test recently after which they were dropped from the team.
Updated - Jul 29, 2018 2:21 pm
493 Views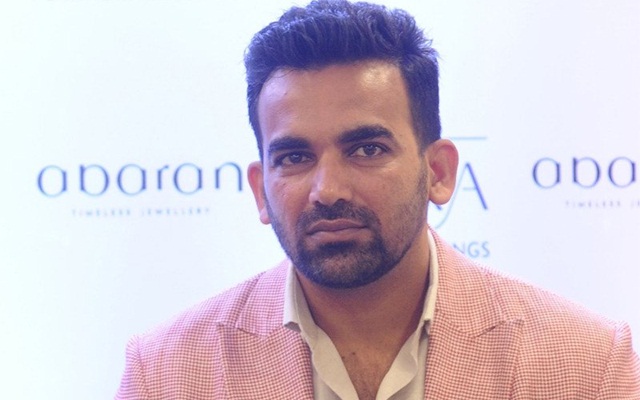 The Indian team management has made it a mandatory prerequisite for the players to clear the yo-yo fitness test in order to be eligible for the selection. Currently, the score of 16.1 is enough to pass it which is very low compared to the other teams. But still few players flunk the test and lose their place in the side. However, Zaheer Khan wants Team India to increase the level of yo-yo test in the near future to bring the best out of the cricketers.
While there is a lot of outrage over the BCCI making the test compulsory, it has also been favoured by many stating that supreme fitness is the need of the hour in the modern cricket. The likes of Mohammed Shami and Ambati Rayudu were dropped recently as they failed the test. The exclusion of the latter raised a lot of questions but then the head coach of the team clarified that the yo-yo test is here to stay.
Zak backs the yo-yo test
The yo-yo test has found the backing of the former India cricketer Zaheer Khan. He has batted for the benchmark of 16.1 to increase as he believes that the bar is very low. "What I know is that the parameter set by the current Indian team (16.1) is pretty low compared to the world standard. If a player is not even able to achieve that mark, then I believe there is some problem somewhere," he was quoted as saying by Times Now.
There have been reports previously that the deadline set to clear the test will be increased to 16.3 but nothing has been official as of yet. But the fact that a few cricketers are not able to clear the existing 16.1 score has been a worrying factor.
The Indian captain Virat Kohli has earlier cleared that it is important to stay fit as a sportsman to sustain as a professional nowadays. However, it remains to be seen now if the level of the yo-yo test will be increased in the upcoming days.
[interaction id="5b5c54e1db31a00a9c26bb3c"]