3 Instances when Ravi Ashwin made headlines for his out-of-the-box thinking
You might agree or not with what Ashwin does on the cricket field but he never ceases to amaze cricket fans.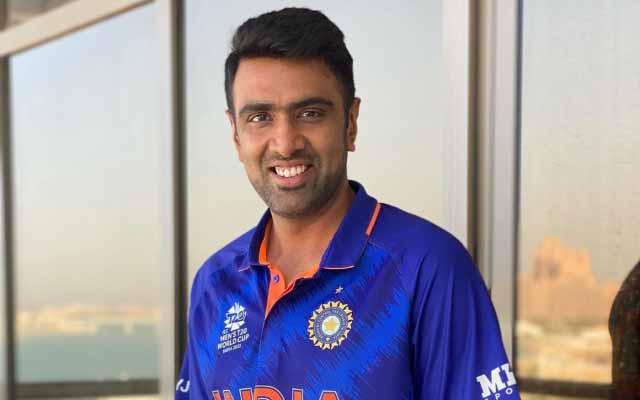 When you think about the sharpest cricketing minds in this day and age, one cricketer truly justifies that list, the modern-day great off-spinner Ravi Ashwin. He isn't just a skillful player with his finger spinning abilities but is also one of the smartest guys in every aspect of the game. He's got a competitive spirit that is noticeable in his actions and aura on the field. Time and again, we have seen him contributing tactically and shrewdly. Be it the Indian cricket team, the IPL franchises he's been with, or his state team Tamil Nadu, Ravi Ashwin has always stepped forward by doing something out of the box, and often it has turned out fruitful.
Yet again Ravi Ashwin is in the spotlight and this time it's for really out-of-the-box thinking. Whatever the situation is, there are chances that Ravi Ashwin might do something that will surely turn cricketing heads in utter astonishment.
You might agree or not with what he does on the cricket field but he never ceases to amaze cricket fans around the globe because whenever he's in the limelight it becomes a huge talking point in the cricketing sphere. One might wonder where it all began, So here are three instances when Ravi Ashwin made headlines for his out-of-the-box thinking on the cricket field:
1. Controversially ran Jos Buttler out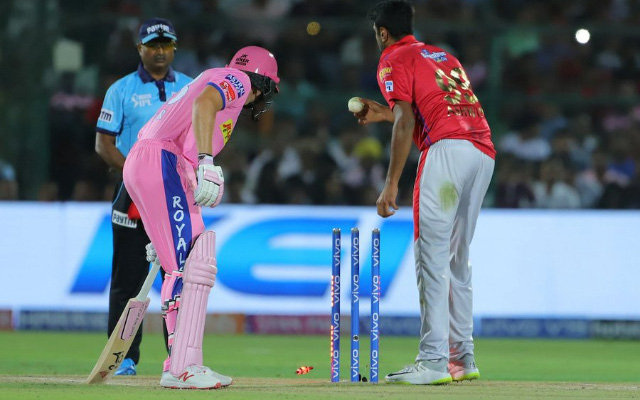 Ashwin and 'Mankading' is an old relationship that goes long back. A decade ago, in 2012 he got Sri Lanka's Lahiru Thirimane out backing up at the non-striker's end. However, India's then stand-in captain Virender Sehwag withdrew the appeal, citing "spirit of cricket" criticisms as the reason. Four years later, in the memorable 2016 T20 World Cup match against Bangladesh, he was about to cause a similar stir by advising his teammate Hardik Pandya to try 'mankading' in the final over, and he was openly unapologetic about that.
But, what made waves was the unforgettable Jos Buttler 'mankading' dismissal in the IPL 2019, which polarised the cricket fraternity and caused a huge social media uproar. What happened was Rajasthan Royals were cruising at 108 for 1 and then Joss Butler was dismissed for 69 in Rajasthan Royals' chase of 185. RR eventually lost the match by 14 runs.
Many cricket fans accused R Ashwin of unfairly running out Jos Buttler, but Ashwin, the then Kings XI Punjab (now Punjab Kings) captain, remained firm and responded to the accusations by saying "On my part, it was very instinctive and it was not planned or anything like that, It is there in the rules of the games. I don't know where the understanding of the spirit of cricket comes from because quite naturally if it's there in the rules, it's there. So probably the rules need to go back and be sorted".