5 best trending celebrations in IPL 2022
IPL 2022 has produced a rare blend of pure entertainment and action so far this season
The 15th edition of the Indian Premier League (IPL) has produced a rare blend of pure entertainment and action so far this season. With the advent of T20 leagues like the IPL, people are starting to find the sport more entertaining as well as competitive. Over the years, players have emerged and come to the notice of the world for their brilliant performances, and along with that, some players have also come into the limelight because of their unique celebration.
Not many can relate cricket to emotions, many feel it's just a game of bat and ball but for those who live and breathe the sport every day, it's more than just a game. As players enjoy their game in their own way, and when some players take wickets or take stunner catches during fielding, then there will subsequently be trademark celebrations performed by certain players.
The celebration that players show on the field is a mirror of the situation they find themselves in and how much sport means to them. Keeping that in mind, we have mentioned the five best trending celebrations that players performed in IPL 2022.
5 best trending celebrations in IPL 2022
1. Yuzvendra Chahal recreates a viral meme of himself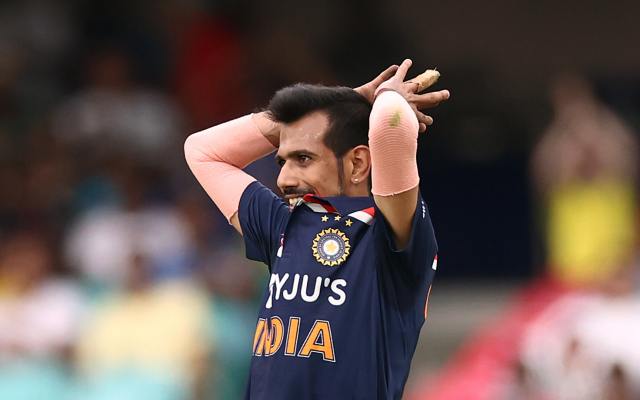 Yuzvendra Chahal, the talented leg-spinner, never misses entertaining his fans whether it's off-field or on-field. Chahal's final over was the show stealer in the match against KKR when he picked up his first hat-trick and the first five-wicket haul in IPL history. His hattrick demolished the KKR's hopes in a high-scoring thriller.
After achieving this feat, Chahal celebrated by recreating a viral meme of himself from the 2019 World Cup. The 31-year-old ran across the ground, sitting with one knee pointing upwards and posing for the camera. He ended his spell with a figure of 5/40 which includes the wicket of Shreyas Iyer, Nitish Rana, Venkatesh Iyer, Shivam Mavi, and Pat Cummins.
Speaking about his celebration, the RR spinner acknowledged that he tried to create his viral pose that went viral from the 2019 World Cup where he was seen sitting outside the boundary rope. Meanwhile, he also promised to celebrate in the same way whenever he took a 5-wicket haul.