5 Facts you might not know about India's first T20I
India played its first T20I against South Africa in 2006.
Updated - Apr 15, 2020 7:05 pm
6.2K Views
When T20 cricket was first invented in 2003, the Board of Control for Cricket in India (BCCI) weren't in favour of the format. It took them at least three years to accept the format and India finally played their first T20I on December 1, 2006.
During their tour of South Africa in 2006, the scheduling was done in such a way that a special match organised between the fourth and the fifth ODI. India made its T20I debut against the Proteas at the Wanderers stadium in Johannesburg. India played superbly in the match and defeated the hosts by six wickets.
South Africa batted first and managed only 126 runs. Dinesh Karthik, with his man of the match performance, helped the visitors finish the match and get the chase done off the second last ball of their innings.
Let's go back and take a look at the 5 facts you might not know about India's first T20I:
1. Virender Sehwag was the captain of the team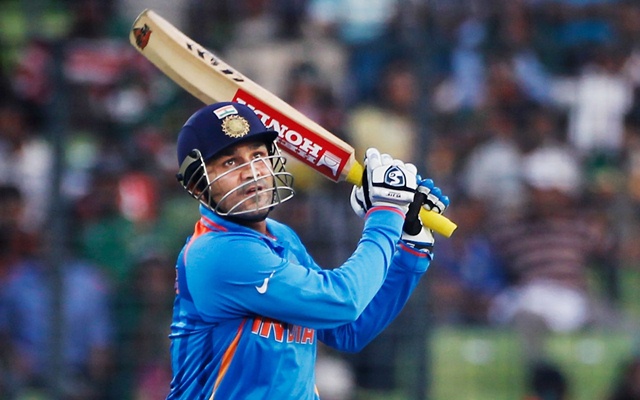 Going into the South African tour of 2006, Rahul Dravid was the regular captain. He was going to feature in this match as well, but unfortunately, during the third ODI of the series, he got injured and was ruled out of the rest of the series.
Due to the absence of the regular captain, his deputy at the time, Virender Sehwag got an elevation to the captaincy position. The dashing opening batsman went on to lead the team in the last two ODIs along with the one-off T20I. Interestingly, this was the first and last time when Sehwag led the Indian side in T20Is.
He had shone with the bat in the game scoring 34 off 29 balls with five fours and a six. Sehwag has also led the Indian team in four Tests and 12 ODIs, but he has never been the full-time skipper of the team in any format.