Abhimanyu Mithun hopeful of comeback in the Indian team
Teammate and Karnataka skipper R Vinay Kumar also echoed similar thoughts.
Updated - Nov 13, 2017 10:42 pm
64 Views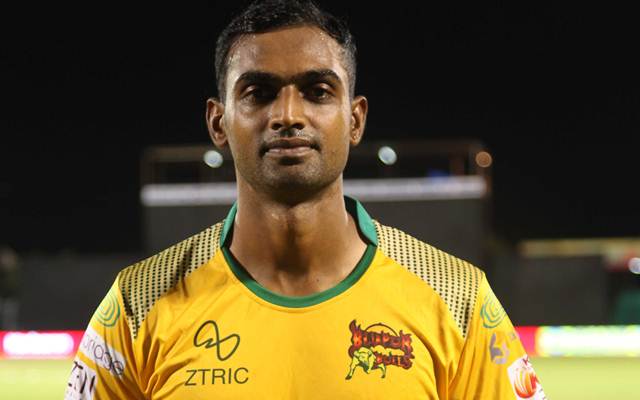 Follow us on Google News
Abhimanyu Mithun, after bagging consecutive five-wicket hauls in his last two FC appearances, is soaring high on confidence and this has made the Karnataka speedster expectant of making a comeback into the national side. In his last two Ranji matches against Maharashtra and Delhi, Mithun scalped a five-wicket haul and claimed that two or more such performances can earn him a spot in the national team.
He also added that he has made few changes in his bowling action and has improvised on his fitness. He included yoga in his daily routine that has helped him a lot and having worked on fitness overall has brought him this success.
"I have been bowling well and two more such innings with the ball can bring me back into contention," Mithun said after back-to-back five-wicket hauls. "I have worked on making few changes in my bowling action, plus on my fitness. I have started doing yoga. All these things are helping a lot,"as reported by PTI.
"I have made small changes like how I run into the wicket and my wrist position. (Sreenath) Aravind also helped me in this regard," he added.
Great achievement
Teammate and Karnataka skipper R Vinay Kumar also echoed similar thoughts when he said, "He has bagged five wickets each in last two games against Maharashtra and Delhi. It is a great achievement. If he keeps bowling like this, he can make a comeback into the Indian side any moment."
The 28-year-old concluded by giving some insights on how he has worked on his batting as he said, "I really like batting. This Karnataka Premier League (KPL) went really well for me batting-wise. Whenever I get chance to bat, I don't throw away wickets like I did in previous seasons. That is why I am batting well."
Mithun made his debut in the Indian team against South Africa in 2009-10, only 10 weeks after making his first-class debut. Presently, he is shouldering the responsibility for Karnataka and is breathing hope into their Ranji Trophy aspirations.
Follow us on Telegram