Asia Cup 2018: Pakistan will have to reflect ahead of virtual semi-final against Bangladesh, says Shoaib Malik
Pakistan face Bangladesh on Wednesday in a virtual semi-final.
Updated - Sep 25, 2018 11:42 pm
275 Views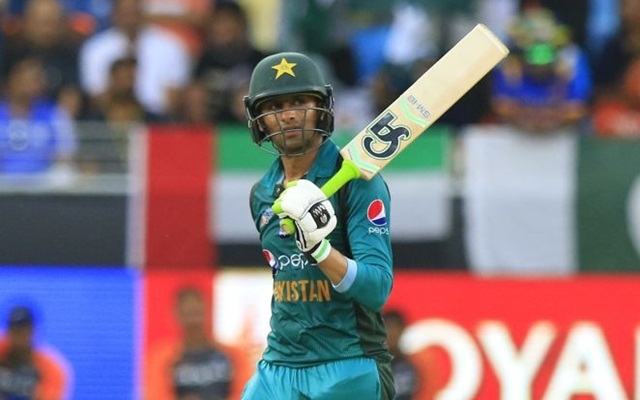 Veteran Pakistan all-rounder Shoaib Malik believes it is high time the team takes a closer look at their side before taking on Bangladesh in a must-win game. The two teams will clash against each other in Abu Dhabi on Wednesday in a virtual semi-final, the winner of which will meet India in Friday's final of the Asia Cup 2018.
However, the atmosphere in both the camps will certainly be different. On one hand, Bangladesh will come into Wednesday's game with confidence and will also back themselves to seal their spot in a second consecutive Asia Cup final. On the other hand, Pakistan have performed below par, especially considering the fact that they are playing in the UAE, which is their adopted home.
They were favourites going into the tournament, and they also boasted of the most potent bowling line up on paper. The Asia Cup offers the rare sight of an India-Pakistan encounter. However, on both occasions, the Men in Blue ended up on the winning side quite comfortably. India registered 8 and 9 wicket victories in the first and second games respectively – the Pakistani batsmen failed to apply themselves, while their bowlers lacked wicket-taking intent.
Need to sit down and talk: Malik
"To be honest, no matter even if you are losing to any team, the best thing is to sit down and talk about it and come up with different plans," Malik said on Tuesday.
"We lost two games to India. Yes, there are areas we have to improve, and we already spoke about it. Hopefully in the coming game, you will be able to see some changes – not to do with team selection, but changing of individual plans."
Malik is Pakistan's leading run-scorer in the competition with 181 runs and has been the go-to man for Pakistan in several matches in this tournament. He is confident that if his side sticks to the basics, they can emerge victorious.
"Our batting line-up needs stability," he conceded. "We are playing on tracks where you look at totals in excess of 300 or 350. If you stay at the crease, don't lose wickets, then later in the innings you get a chance to score runs," the all-rounder said.