Bigg Boss 11 winner Shilpa Shinde comes out in support of S Sreesanth
Earlier, Sreesanth was criticised by his ex-girlfriend Nikesha Patel.
Updated - Oct 30, 2018 4:30 pm
3.5K Views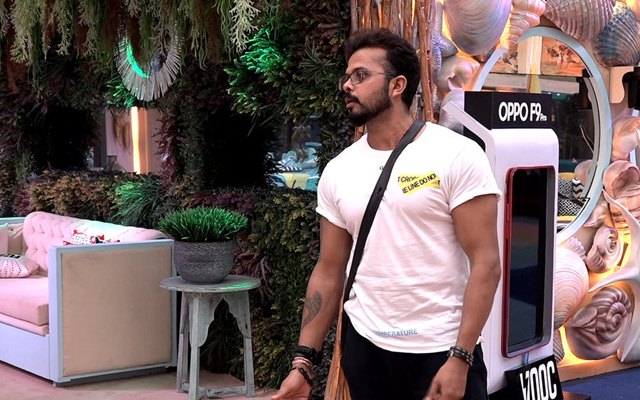 S Sreesanth is currently plying his trade in the Bigg Boss Season 12, hosted by Bollywood actor Salman Khan. He hasn't been a popular figure by any stretch of the imagination inside the house and has been a recipient of severe criticism from the public as well as other contestants. Previously, he has threatened to leave the arena because of the taunts from other contestants.
However, later he said that the same was used as a tactic to stay put in his position inside the house. He has recently been slammed by Salman and the viewers for using dishwasher during a task and also passing sexually abusive comments on a contestant. In the meantime, Shilpa Shinde, the winner of Bigg Boss Season 11 has supported the tainted Indian fast bowler.
Shilpa's words of motivation for Sreesanth
"Aap Sach m Masti karo yaar…. Aapka wo bhaut aacha tha.. Jo aapne Deepak ko muahh… Muah…. khol bolo (jail k nikalte samay) U r very Sweet Aap jo bhi bolte ho…. Aapki Language bhaut Sweet hai," Shinde was quoted as saying in www.latestly.com. The words must definitely have come as a breath of fresh air for Sreesanth.
Meanwhile, Bhuvneshwari Kumari, Sreesanth's wife, has stood by her loved one during the difficult times. She visited the show earlier and got emotional while revealing the tough phases when the cricketer was accused of spot-fixing scandal in the 2013 Indian Premier League (IPL), which saw him getting banned by the Board of Control for Cricket in India (BCCI).
Earlier,  S Sreesanth was also criticised by his ex-girlfriend Nikesha Patel. The British Indian model mentioned that he was in a live-in relationship with her at the time of dating Bhuvneshwari. She also asked the cricketer to make a public apology to her besides saying that he doesn't know how to respect women.