S Sreesanth's ex-girlfriend Nikesha Patel has unanswered questions from him
She also lashed out at Sreesanth saying that he is disrespectful towards women.
Updated - Oct 26, 2018 3:45 pm
6.9K Views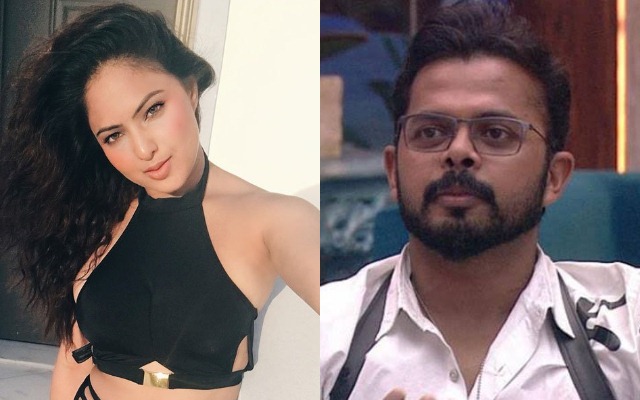 Follow us on Google News
S Sreesanth, the tainted Indian cricketer, is currently taking part in the TV show Bigg Boss Season 12, hosted by Salman Khan. Recently, Bhuvneshwari Kumari, his better-half visited him on the sets of the TV series and got emotional. They tied the knots in December 2013 at Guruvayur Sri Krishna temple in Kerala after staying in a relationship for seven long years.
However, Nikesha Patel, Sreesanth's ex-girlfriend has raised some questions surrounding the cricketer's character. She has claimed that the fast-bowler was in a live-in relationship with her at the time of dating Bhuvneshwari. Moreover, Nikesha talked about her difficulties after the breakup for the reason that she has plenty of questions from the 35-year-old.
The allegations on S Sreesanth
"I've not met Sreesanth after the break-up, but I have been watching him on Bigg Boss. Sreesanth claimed on national television that he was in love with Bhuvneshwari for seven years before he got married to her. This makes me wonder, why was he in a live-in relationship with me for over a year around that time," Nikesha was quoted as saying in IB Times.
"In the past five years, I have quietly moved away from it all, after the break-up. But, I have not really been able to move on from the relationship, as I have many unanswered questions," she added.
The British-Indian actor and model lashed out at Sreesanth saying that he is disrespectful towards women and wants him to make a public apology to her. S Sreesanth has been a controversial figure inside the Bigg Boss house as he has threatened to leave the arena on a number of instances.
Nevertheless, recently, he mentioned it as a strategy to stay inside the house. During his playing days, S Sreesanth was an effective fast-bowler and a prolific wicket-taker for India. His last competitive match was against Kings XI Punjab in the 2013 Indian Premier League.
*Disclaimer: This is a post based on reports from other media sources and CricTracker doesn't claim the responsibility that all the facts stated are authentically verified.
Follow us on Telegram