Carl Hooper blames IPL for poor state of Windies Test cricket
Many Windies players have refused to sign central contracts due to pay disputes.
Updated - Oct 5, 2018 1:48 pm
502 Views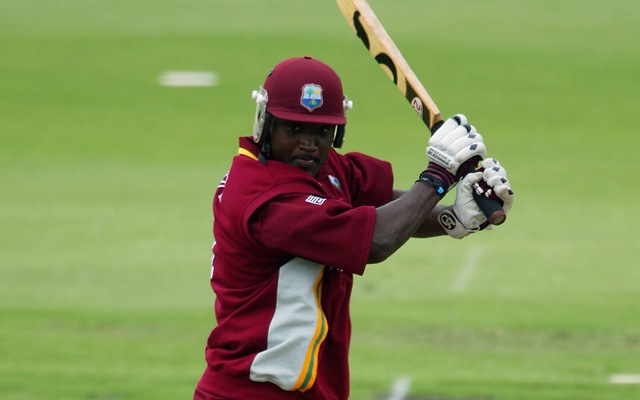 Former Windies all-rounder Carl Hooper has blamed the Indian Premier League (IPL) for the current state of the Windies Test team which is struggling against India. According to Hooper, the 'ultimate goal' for most young Caribbean cricketers is to play in the world's most lucrative T20 league, which has taken their focus away from the longest format of the game.
There have been several episodes of pay disputes between the Windies players and the Cricket West Indies (CWI). Carl Hooper feels it is the IPL which has led to this sorry state of affairs, and the team's Test performances are taking a direct hit as a result.
"We should have seen this coming (IPL impact on West Indies cricket). T20 cricket is here to stay. You got more leagues in play than what it was five years ago. It is crazy. It is going to affect us because, for most young West Indies players, the ultimate aim is to sign a contract with an IPL side. So it would have a bearing on his availability for West Indies cricket including Tests," Hooper was quoted as saying by Indian Express.
The former Windies cricketer played as many as 102 Tests and scored more than 10,000 international runs under his belt. He is currently in India to join the commentary box in the two-match Test series.
Pay disputes have marred Windies cricket
As a result of the pay disputes between the players and the board, many cricketers have refused to sign central contracts and play for the national side. Instead, they now ply their trade in cash-rich T20 leagues around the globe all year long. Some of the Windies cricketers are in fact the most sought-after names when the auctions for these leagues take place. The likes of Chris Gayle, Dwayne Bravo, Kieron Pollard and Sunil Narine go under the hammer for large sums.
However, Carl Hooper's opinion is that these same players could have gone on to have successful careers as Test cricketers. "I am not saying they were finished products in the longest format but at 26-27, let's say if Pollard played Test cricket, who knows he could have developed as a good Test cricketer.
"Someone like a Shimron Hetmyer, who has had very good CPL, is highly rated. Now he can be picked up in the IPL next season and I would hate to lose him to the IPL," he added.
"I am not going to judge players who choose IPL for West Indies. You cannot be upset with a guy who doesn't want to sign a central contract as he wants to play in other leagues. It is a tough situation. Virat Kohli can stop playing today if he wants to but none of our guys can afford to do that," said Hooper.
The Windies are scheduled to play 2 Test matches followed by a limited overs series consisting of five ODIs and three T2oIs.
Keep following CricTracker for more news and updates.