New Zealand all-rounder Chris Harris' career in numbers
On occasion of Chris Harris' 48th birthday, we look at the achievements and numbers from his career.
Updated - Nov 19, 2017 10:50 pm
583 Views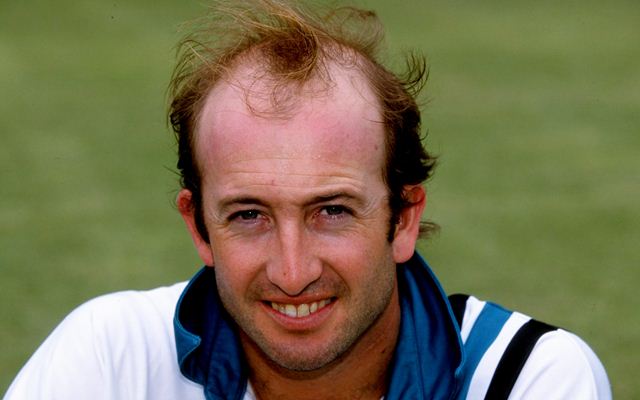 Follow us on Telegram
Chris Harris was one of the most valuable players for New Zealand between 1992-2004 in the limited-overs cricket as the all-rounder put on crucial contributions with his medium pace bowling and batting in the middle and lower order. As a result of his controlled bowling, Harris usually returned with economical figures and added value down the order with the bat whenever his team was in troubles.
On occasion of Chris Harris' 48th birthday, we look at the achievements and numbers from his career:
7 – He is one of the seven players in the ODI history till date to have achieved the double of 4000 runs and 200 wickets. Only five of them including Harris (96) have taken more than 50 catches. With 4379 runs and 203 wickets, Harris is one of the two New Zealand players to have achieved this ODI double.
70.66 – His batting average of 70.66 in Twenty20 cricket is the best average for anyone with a minimum of 500 runs. He aggregated 636 runs in 26 innings with a fifty and a hundred in this format.
130 – Harris' only century in International cricket came in the World Cup game against Australia in 1996 in Chennai. He scored 130 in that game off 124 balls but his side lost the game by six wickets. He was the first NZ player to score a century in World Cup knockout game.
203 – His 203 wickets are the 3rd most for New Zealander in ODI cricket after Daniel Vettori (297) and Kyle Mills (240). Chris Cairns (200) is the only other NZ player with 200 ODI wickets.
250 – Number of matches Harris played in ODI cricket. He is one of the four New Zealand players to feature in 250 ODIs. The 250 ODI games he played are also the most by a Kiwis player without captaining them. He was also the first New Zealand player to appear in 150, 200 and 250 ODI matches.
250 – The 250 ODIs he played are the most by any player without being a part of 100 victories. He was a part of the New Zealand team in 99 ODI wins. Nathan Astle appeared in 92 wins in the 223 ODIs he played.
320 – Runs Harris scored in ODI cricket in 1997-1998 between his two dismissals. He scored 26*, 77*, 29*, 18*, 52*, 9*, 37*, 62* and 10 in consecutive innings from May 1997 to January 1998.
777 – In the 23 Test matches, Harris has 777 runs and 16 wickets. The 23 matches are the most number of matches played by any non-wicketkeeper in the Test cricket without 800+ runs and 20+ wickets.
2130 – Harris scored 2130 runs in ODIs batting at No.7. These are the most runs by any player while batting at this position. Abdul Razzaq (2007) is the only other to aggregate 2000 ODI runs at No.7.
Follow us on Google News