Country-wise number of overseas players who have featured in IPL
The melting-pot of the cricketing arena has witnessed players cutting across different countries coming together only to break into limelight with their prowess.
Updated - Dec 16, 2020 6:28 pm
90.1K Views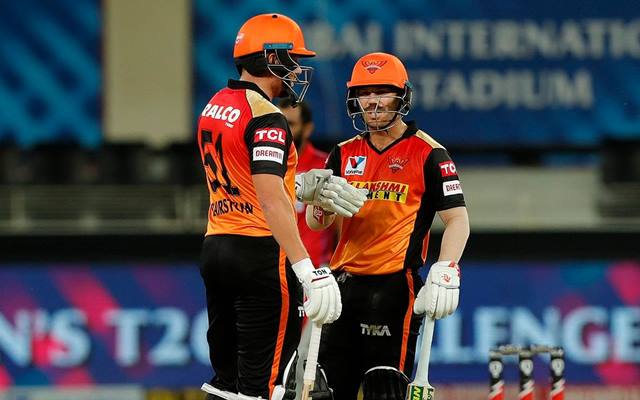 Indian Premier League (IPL) has grown leaps and bounds ever since its inception back in 2008. The T20 extravaganza has been the biggest harbinger of unity in a diversified social world. The eternal fans spread all across the world are the flag-bearers of the game. It is because of the unconditional support and love received from the cricket fanatics that the cricketing carnival has become a million-dollar tournament.
Due to its impeccable standards, the IPL bags the numero uno spot when compared to the other franchise-based contests taking place in different parts of the world. It goes without saying that cricketers put their best foot forward only to ensure that it is the sport which wins at the end of the day. The 13 years of the tournament's successful conduction has seen the likes of Jacques Kallis, Brendon McCullum along with Kumar Sangakkara and Matthew Hayden embracing the cash-rich competition with profound pride.
On that note, this article attempts to weigh on the number of players who have participated in various nations. Interestingly, there are few surprises in the list of countries represented by players.
Without any further ado, let's find out the number of players hailing from different nations:
South Africa – 54
The South African team stormed into the world cricket on the backdrop of apartheid in 1991. Needless to say, the team sent shivers down the opposition's spine ever since then. From the likes of erstwhile legends Allan Donald, Clive Rice to modern-day greats Quinton de Kock and AB de Villiers, the proteas have contributed immensely to the bat and ball game.
Talking about IPL, South Africa have played a crucial role to make the short-format thriller a regular affair in a cricket-freak nation. Scripting heroics for their respective teams, Dale Steyn along with Kagiso Rabada and many others have successfully carried forward the reigns of their predecessors. The veteran batting brilliant AB de Villiers features 6th in the list of Most Run-getters in IPL history mustering 4890 runs at an impressive average of 40.40.
Till now, 54 South Africans have donned the multiple coloured jerseys ever since the inception of world's most renowned cricket league back in 2008. It speaks volumes about the paramount importance of the high-profile International cricketers in the money-induced cricketing contest.