Syed Mushtaq Ali Trophy 2022: Best XI of league stage of the tournament
The tournament is an amazing opportunity for players to find a spot in the national squad by showing their brilliance.
The Syed Mushtaq Ali Trophy for the last 17 years has been producing great talents for India. It's a great opportunity for youngsters to leave an impact on the tournament with their idyllic performances. The domestic T20 contest has played a vital role in providing a great boost to many careers.
This year, with the winding-up of the league stage, teams such as Mumbai, Delhi, Karnataka, Bengal, Punjab, and Hyderabad have advanced to the knockout stage with some courageous displays from young guns. For the remaining season, these teams will look to make their season a success by clinching the title with some heroics of young talents.
With the IPL auction scheduled in mid-December, these young guns too will like to get noted by franchise owners of the teams by delivering some greats in this domestic tournament. In the last few years, it has been seen that players with impressive performances in the Syed Mushtaq Ali Trophy have been rewarded in the IPL by the franchises. Talking about the performances of the players in the league round, again some youngsters came into the limelight with their amazing show.
After witnessing action in the first round of the competition, we have made playing 11 with the top performers the league stage
1. Prithvi Shaw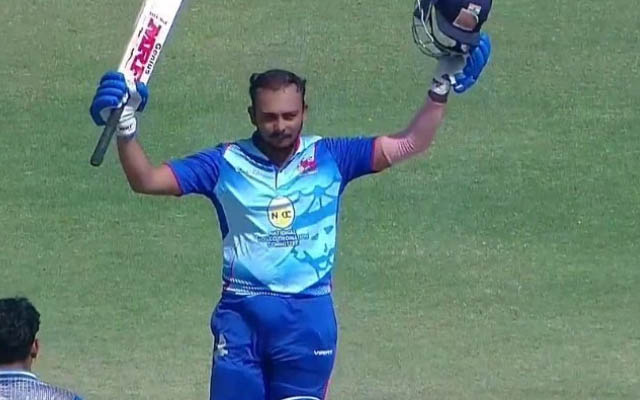 After leading India Under-19 team to the title victory in 2018, Prithvi Shaw became a renowned personality in the country due to his fearless game and in the league round of this year's season, Shaw showed his class by delivering some fine knocks.
In the 7 matches of the competition so far, Shaw has scored 285 runs with a magnificent average of 47.50. The 22-year-old started the season with a half-century against Mizoram but his plucky character was seen against Assam. The Mumbai opener with his ton helped the team to vanquish Assam by 61 runs.
Playing his innings of 134 runs, Shaw held sway over bowlers by hitting some good shots. The innings also made him one of the leading run-scorers in the tournament so far.