IPL 2023: Top Ten Moments from League Stage
These moments will be etched in the minds of ardent IPL buffs for years to come.
The league round of the Indian Premier League (IPL) 2023 concluded on May 21, with the intriguing contest between Royal Challengers Bangalore (RCB) and Gujarat Titans (GT) at the M. Chinnaswamy Stadium. After more than one and a half months of riveting cricketing action, four teams managed to advance to the playoffs.
During the league stage, a lot of amazing moments were recorded, and out of those, some will be remembered by supporters of the league for a long time. As the high-voltage playoff matches come one after the other, let's recount some memories from the blockbuster league round that will be etched in the memories of avid fans of the blockbuster league for a long time.
Here are the 10 moments from the league stage of the IPL 2023:
10. Virat Kohli's verbal tussle with Gautam Gambhir and Naveen-ul-Haq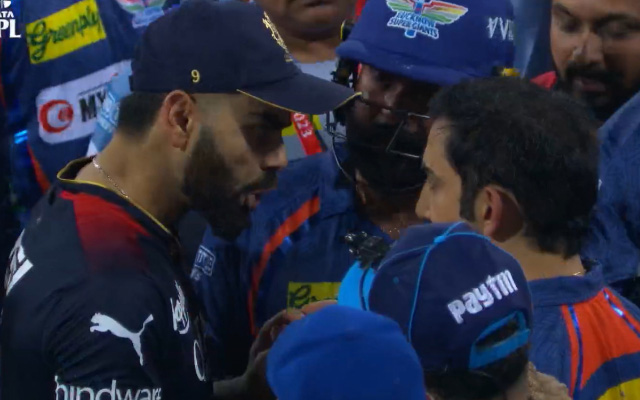 This season, IPL watchers got to see a new rivalry after Lucknow Super Giants' close one-wicket victory over Royal Challengers Bangalore (RCB) in match 15 of the competition. In the nail-biting thriller, LSG snatched the game from Challengers on the last delivery of the match at the M. Chinnaswamy Stadium.
Avesh Khan, who completed the last run and clinched the victory for his team, and threw his helmet to celebrate the triumph. For his wild celebration, Avesh also got penalised after the match but what grabbed more attention was LSG's mentor, Gautam Gambhir, silencing the RCB fans in the stands after the game.
After three weeks, both teams faced each other again in match 43 held at Lucknow's Ekana Stadium. This time, RCB claimed an 18-run win in a low-scoring match.
During the game, Kohli pointed to one of his shoes while speaking to Naveen-ul-Haq during the match, and escalating the matter, the Afghan pacer got involved in a spat with the batting maestro during the customary handshake after the match. However, things got worse when Gambhir also got involved with Kohli in a heated exchange.