Cricketing Trends on Social Media Today
Here are some cricketers' activities on Twitter and Instagram today.
Updated - Jun 11, 2018 9:07 pm
632 Views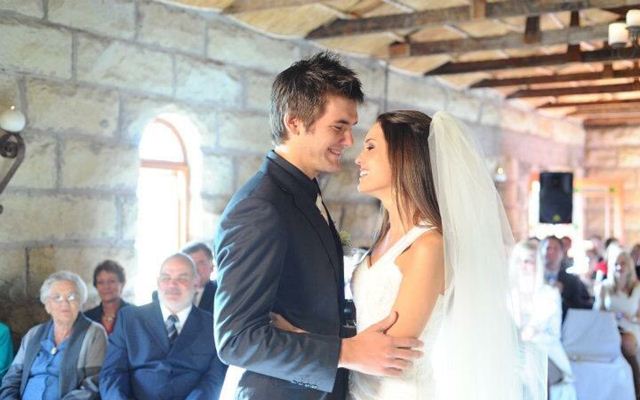 The cricketing trends were about India's upcoming Test match versus Afghanistan in Bangalore, which starts from June 14. RP Singh was delighted for Navdeep Saini's inclusion in place of Mohammed Shami, who couldn't pass the Yo-Yo Test. Cheteshwar Pujara shared a video of his practice in the nets of the Chinnaswamy. Former England cricketer Darren Gough brought the English jersey to support his team in the FIFA World Cup in Russia.
James Franklin shared a picture of his at the Sunshine Garden in North London. Shane Warne uploaded a photo where he can be seen having a beer with his friends. Johnny Bairstow is delighted to become the English batsman to score three consecutive ODI centuries. Former Zimbabwean player Mpumelelo Mbangwa is keen to follow the football world cup. Virat Kohli congratulated Sunil Chhetri and the Indian football team on their win versus Kenya.
Trent Johnston is happy for the Metropolitan South West Hockey team for their decent run. Ajay Ratra posted a picture of his morning walk. Ravichandran Ashwin congratulated Rafael Nadal for winning the French Open despite an injury to his wrist. Rilee Rossouw went gaga over Marike Jana and shared a gorgeous photo of theirs. Meanwhile, Gautam Gambhir is in Paris, enjoying with his daughter Aazeen.
1. RP Singh happy for Navdeep Saini
Good to see Delhi pacer Navdeep Saini make it to the Indian squad for the One-off test against Afghanistan. Hope he extracts a great deal from his first call-up to the Indian team. #INDvAFG

— R P Singh (@rpsingh) June 11, 2018
2. Darren Gough and his pair of shirts
3. Cheteshwar Pujara before Afghanistan Test
Happy to be back on Indian grounds! All set to play for my country. #INDvsAFG #TestSeries pic.twitter.com/uVMJnnBWsB

— cheteshwar pujara (@cheteshwar1) June 11, 2018
4. James Franklin in North London
Fred and I had some fun pottering around @sunshinegardcen in North London this morning. Thanks to Eoin and Pete for helping us out….@Weberbarbecues is definitely on the agenda next visit! pic.twitter.com/4rcOmzXUJL

— James Franklin (@jecfranklin) June 11, 2018
5. Shane Warne at the Lord's
6. Johnny Bairstow's masterful record
Disappointed to lose, but pleased to become the first Englishman to score 3 ODI 💯 in a row. On to the Oval… pic.twitter.com/DjMmml57Yc

— Jonny Bairstow (@jbairstow21) June 11, 2018
7. Mbangwa can't wait for FIFA World Cup
Just 3 more sleeps. Can't wait!!👏🏿#FIFAWorldCup2018

— Mpumelelo Mbangwa (@mmbangwa) June 11, 2018
8. Virat Kohli happy for Indian Football team
Champions!!!! Another stellar performance from our captain @chetrisunil11 and the entire team last night. This will surely provide a much needed boost for @IndianFootball. Keep up the spirit boys. 👏🙌 #INDvKEN

— Virat Kohli (@imVkohli) June 11, 2018
9. Trent Johnston's praises for the hockey team
10. Ajay Ratra's morning walk
Reached the destination #ajayratra #morningwalk #indrunag pic.twitter.com/MtrLWsw1j4

— Ajay Ratra (@ajratra) June 11, 2018
11. Ravichandran Ashwin hails Rafael Nadal
After all the injuries to his tendons, @RafaelNadal is showing great tenacity to come back and display mastery at the highest level. 11 French open titles is not a number that will challenged in a long long time. #RafaelNadal #RolandGarros2018

— Ashwin Ravichandran (@ashwinravi99) June 11, 2018
12. Rilee Russouw and his better half
7 years ago on this day a woman made me the happiest man alive. Been so blessed to have you in my life. Love you my angel face❤️❤️❤️❤️❤️❤️❤️ pic.twitter.com/tZnY6okeDb

— Rilee Rossouw (@Rileerr) June 11, 2018
13. Roelof van der Merwe wishes for Dean Elgar
Happy B-day @deanelgar!have good one bud😁🎉🎉🎉 pic.twitter.com/WepKrOgU6r

— Roelof van der Merwe (@Roela52) June 11, 2018
14. Paul Stirling is happy for Scotland
Take a bow @CricketScotland @MeerGoose11 Can't think of a better City to celebrate a win like that..

— Paul Stirling (@stirlo90) June 11, 2018
15. Gautam Gambhir in Disneyland
Well, you can say there's something about 'Ducks' & Gambhirs, they seem inseparable. And I am worried it is crossing generations too 🤔🤔🙈!!!Hopefully like her Papa, Aazeen has a trophy (or a toffee) round the corner too #Paris #summerholidays pic.twitter.com/U2jmk2OF6z

— Gautam Gambhir (@GautamGambhir) June 11, 2018