England vs India 2018, ODI Series – Statistical Preview
All the stats and numbers ahead of the 3-match ODI series between England and India.
Updated - Jul 10, 2018 4:13 pm
785 Views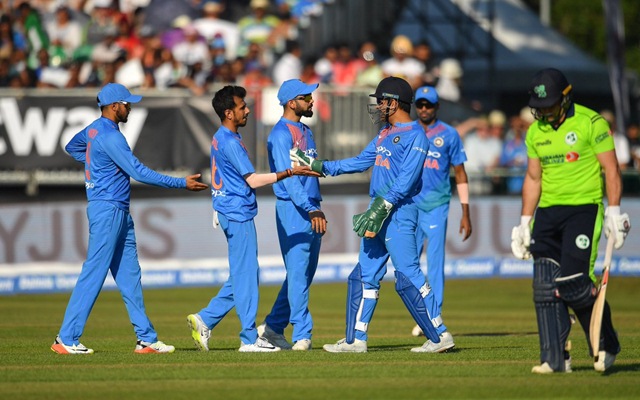 England and India are considered as early favourites to win the next year's World Cup who will be facing off in the 3-match ODI series this week which will serve as a warm-up for the visiting side. Both the teams have maintained a solid winning record in the ODI format and are placed at the top in the team rankings. India (122), who are four points behind England (126) will need to win the series by a 2-0 or 3-0 margin to claim the top spot. India can regain the No.1 position if they win the first two ODIs but a loss in the final ODI will hand over it back to England.
All the stats and numbers ahead of the 3-match ODI series between England and India:
5 – Number of fifty-plus scores for Shikhar Dhawan in his last eight ODI innings. Dhawan scored 491 runs in those eight innings at an average of 81.83 with two centuries and three fifties.
---
6 – England has won all the six bilateral ODI series they have played at home since the start of 2016. They also won their last six ODI series containing more than one match.
---
9 – India have won each of their last nine bilateral ODI series since losing 1-4 in Australia at the start of 2016. Only West Indies (15 between 1980 and 1988) have won more consecutive bilateral ODI series than India.
---
14 – England have won 14 of their last 15 ODI matches while chasing. Their only loss in those 15 matches while chasing was against Scotland last month. England was bowled out for 365 in the penultimate over chasing 372 to win.
---
18 – Bhuvneshwar Kumar failed to bag a wicket in his last three ODI matches in which he conceded 111 runs in the 18 overs. He took at least one wickets in the nine consecutive ODIs before these three matches.
---
50 – The first ODI match that Virat Kohli leads in this series will be his 50th ODI as captain. Under Kohli's captaincy, India won 38 and lost ten games in the ODI format thus far. His win-loss ratio of 3.8 in the ODI format is the best for any captain with a minimum of 30 caps.
---
63.63 – Jonny Bairstow has a batting average of 63.63 while opening the innings in ODIs. He scored 1209 runs in 22 innings with six centuries and two fifties at an S/R of 113.52. His average and strike-rate are the best among the openers who have scored more than 1000 ODI runs. Rohit Sharma's ODI average of 53.8 as an opener is the 2nd best.
---
71.33 – Shikhar Dhawan's ODI batting average in England is the highest for any player who scored more than 500 runs. He scored 856 runs in 14 innings with three centuries and four fifties in England.
---
222 – Runs Joe Root scored in his last ten innings in International cricket. He scored only one fifty in these ten innings which was against Australia in the first ODI at The Oval.
---
703 – Runs Bairstow scored in his last ten innings in the ODI format. In these ten innings, Bairstow struck four centuries and scored runs at a strike-rate of 133.14.
---
785 – Rohit Sharma and Dhawan pair have added 785 runs in 11 ODI matches they played in England. Only Ross Taylor and Kane Williamson pair (811 in 10 matches) added more runs among visiting pairs in England. The Indian opening pair has shared four-century stands and three fifty-run partnerships in England thus far.