Five celebrated foreign legends who failed in India in Test cricket
These batsmen didn't find it easy to adjust to the challenging conditions in India.
Updated - Oct 5, 2019 12:03 pm
5.5K Views
Follow us on Google News
There is a reason why Test cricket is the most challenging format of the game. One that tests your skills, patience, perseverance, tenacity, character. And off-course versatility. Yep! No other format tests your ability to adapt to the obscure conditions and situations than five-day cricket. 
This is why fans, pundits are always skeptical about the quality of a batsman unless he goes on to scale the unchartered territories. This is why everyone celebrates the likes of Steve Smith, Virat Kohli, Brian Lara or Sachin Tendulkar, Hashim Amla, Sunil Gavaskar, VVS Laxman, etc for their ability and character that they show at the times of adversity. 
Challenges in Test cricket are not only restricted to geographical location, but the type of ball in use also plays a huge part. While the Dukes traditionally seam and swing for a longer period, the SG ball used in India provides you with the challenge of countering spin and reverse-swing. Similarly for a bowler, different conditions and ball, provide them with different challenges, forcing them to adjust to ideal lines and lengths suited to a particular surface.
South Africa is currently in India to feature in a 3-match Test series, and Dean Elgar and Quinton de Kock showed in Visakhapatnam how to counter the conditions and the adversity of the situation. It was a significant achievement considering India's dominance at home and the fact that a lot of celebrated cricketers have failed to make any impact.
We in India, always rate Indian batsmen based on their performance in overseas conditions. While that is fair enough, it's not fair to look down on their home performances with disdain. But what about the overseas cricketers who come to India and most of them leave with their tails firmly between their legs? This article is an attempt to list bonafide cricket legends who struggled to make an impact in Indian conditions.
Here is a list of five cricketers who failed in India
Desmond Haynes: Matches: 10 Runs: 377 Avg: 22.17 100s: 0 HS: 58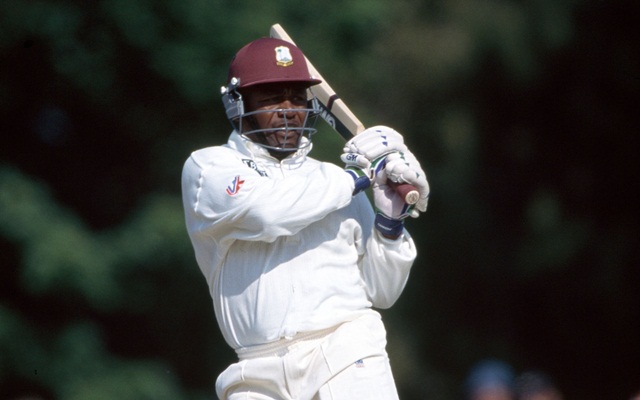 He was the guy who made Test match opening glamorous. In an era where Test match openers would follow the template of respecting the new-ball bowlers or in the words of the legendary Sunil Gavaskar, "give the first hour to the bowlers", Haynes believed in dominating them from the very outset. While other batsmen would try and leave the new cherry until its shine was gone, Haynes believed in removing its lackre via his bat.
If Virender Sehwag and Matthew Hayden are modern-day revolutionists when it comes to Test match opening, Desmond Haynes is the good old' gladiator; a brooding violent assassin and the original perpetrator of the whirlwind change in approach that he brought to Test match opening. His backfoot play was pristine; old clippings of his ferocious pulls will testify that. And, he was equally brilliant when it came to playing in the 'V'.
Haynes started his career against India in the summer of 1974 and wasted no time in displaying his precocious talent, scoring 107 and 93 to help the West Indies hammer India. During the next 17 years, Haynes would go on and terrorize the bowlers all over the world, churning out 100s, double-hundreds for fun. That too at a strike-rate of 60.28 and an equally impressive average of 44.72.
However, it was the Indian soil that always proved to be arch-nemesis. In 10 Test matches and across 18 innings on Indian soil, Haynes could only manage 377 runs at an average of 22.17 with his highest-score being 58.
Follow us on Telegram