Ganguly and Ponting believe Ishant Sharma fits right into the Indian limited-overs set up
"I think he has matured,"- Ganguly.
Updated - Mar 19, 2019 5:16 pm
7.7K Views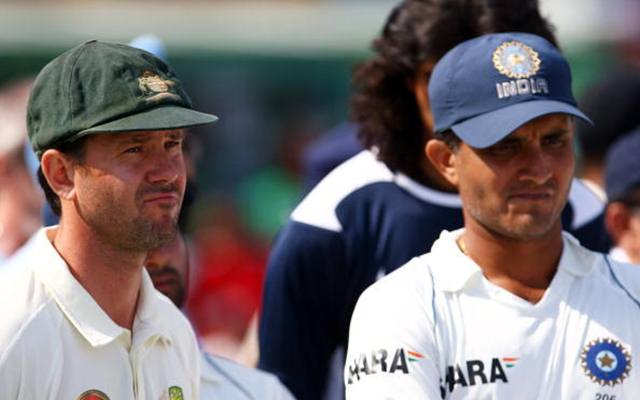 There's no doubt to the fact that Ishant Sharma is a red-ball specialist in the Indian team but over the years his limited-overs career has lost its prominence. However, with just two months to the ICC Cricket World Cup 2019, the 30-year-old seamer is still in hopes of a World Cup spot. The Delhi Capitals recruit believes that he can make a late entry as the fourth seamer in the World Cup squad for India.
Sharma feels that 'anyone who can bowl well with the red ball is good enough to play the shorter formats'. He has a tally of 80 ODI matches played in contrast to the 90 Test matches he has played in the same span. Moreover, he last appeared in an ODI way back in January 2016 against Australia. Since then we have witnessed several new Indian pacers take the forefront in the limited-overs formats.
While Jasprit Bumrah is one of the best death bowlers in the world currently, the squad has Mohammed Shami back in his best form and the able Bhuvneshwar Kumar as well. However, the 30-year -old right-arm pacer is all set to prove himself while playing for the Delhi Capitals. It will be the first time that Sharma will be playing for his home franchise in the IPL.
Ganguly and Ponting back Ishant Sharma
While Ishant Sharma is eyeing a productive season in the IPL to make his way into the World Cup contention, Delhi Capitals head coach Ricky Ponting and newly appointed advisor Sourav Ganguly have backed him. "I think he's bowling at his best at the moment. I think he has matured with so much of experience under his belt and I think he's really working hard in the nets and I know he'll do well," Ganguly was quoted saying to the media. 
Both legends of the game have backed Ishant's capacity with the white-ball saying that he has the talent to fashion himself to meet the demands and challenges of the shorter format. Meanwhile, Ricky Ponting said on Tuesday: "He's reshaping his bowling. We have watched him closely in the practice game we played a couple of nights ago. He bowled well in the game, stayed on after it. His ability to hit Yorkers is probably better than ever before. The other thing he brings with himself is the experience to our line-up. It's invaluable in the T20 format."
[interaction id="5c8fb658f115e02d28e10d81″]