Hardik Pandya brushes aside any romantic link with Parineeti Chopra
Pandya has the image of a flamboyant party animal kind of guy but in his view, he is exactly the opposite.
Updated - Sep 9, 2017 12:21 pm
1.9K Views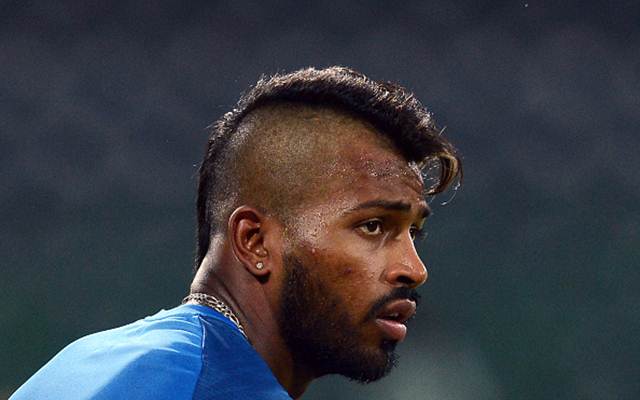 Indian all-rounder Hardik Pandya is well known for being a brash, flamboyant, a party animal and someone who loves life in the fast lane. An expressive player, Pandya sure admits to having a taste for the bright life but clarifies the flashiness is restricted to only flashy clothes, cars, tattoos and experimenting with hair styles. But, check with him, and he says he is much misunderstood and explains how he is the exact opposite, a cricketer who doesn't like to leave his room easily.
However, recently, there was a lot of excitement about the Tweets exchanged between Pandya and Bollywood diva Parineeti Chopra. And the nature of the exchange between the two had fuelled talks of a blossoming romance. Considering the fact that it is extremely rare for cricketers to communicate with female actors on social networking sites, the duo's Tweet exchange led to fans floating several theories. While Parineeti's followers seemed excited, fans of the cricketer asked him to focus on cricket for now.
Clears the air of ambiguity
Although, when enquired about the matter, Pandya cleared any air of ambiguity saying that it was another one of the marketing gimmicks, which he was not even aware of when it was taking place. He may or may not be a maverick, but the spark he shows in his play is enough to excite the advertising industry and the marketing guys are sure lapping it up.
Speaking to Hindustan Times on the matter, the 23-year-old cricketer revealed, "I might look like a guy who does everything but at the end of the day I am the guy who does nothing. I just look like I am a party person, who might not be disciplined, but I have a focus on the game and that is always there. What gives you the impression that I am a party guy? I hardly leave my room."
"I don't have any more to answer on this. The thing is I don't even know her properly… we have never spoken before and then I see this on Twitter that some love thing is starting and I was like where did this even come from?" Pandya further added.
"And then when I saw the reply… It was for a phone company and see that's how people create things. I'm pretty happy; I laugh these things off because I'm a pretty happy soul! I enjoy all this now," he concluded.