'I can't take this anymore' – Desperate Yuzvendra Chahal ready to stay out of home for 3 years after lockdown ends
Chahal also went on to say that he is missing cricket a lot at the moment.
Updated - Apr 12, 2020 4:20 pm
160 Views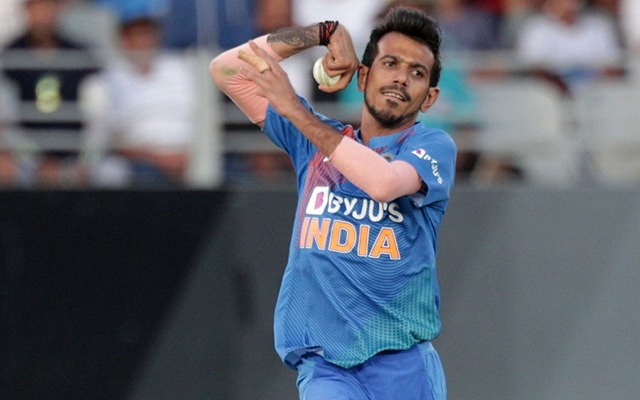 Follow us on Telegram
The Coronavirus pandemic has cancelled all the cricketing and the other sports events across the world. This is supposed to be a cricketing festival in India with the Indian Premier League (IPL) being played in April and May. But the lockdown in the country which is likely to be extended until April 30 has put the fate of the IPL 2020 in trouble. Moreover, the cricketers are forced to stay at home like the other citizens in the country.
While some of them have resorted to social media to interact with their fans and among themselves, few have exploring their new hobbies during this period. However, India spinner Yuzvendra Chahal has had enough of this lockdown it seems and wants all of this to end soon. Rather he is ready to stay away from his home for the next three years once the current situation improves and normalcy returns.
"I will get lock-downed from my home, I will not come back to my home. I can't take this anymore, can't stay at home for longer now. These days of staying at home will suffice for the next three years now. I will live in a nearby hotel but will not stay at home, that's it for me now, can't bear anymore lockdown days," Chahal said while he was live with a cricket presenter on Instagram recently.
I miss bowling, says Yuzvendra Chahal
Yuzvendra Chahal though has kept himself busy on social media platforms every now and then during this period. He could be seen commenting on every live Instagram session among the cricketers. Moreover, TikTok has become his best timepass as he has posted some hilarious videos on it. Interestingly, the leggie has involved his family members in the videos and the fans have enjoyed it to the hilt.
But the 29-year-old is missing cricket to the hilt now. He is willing to go the ground and bowl in the nets but the lockdown isn't allowing him to do so and has pledged that he will bowl at least a ball the day this gets over. "I am going to the ground, I really want to bowl. When there is a lot of cricket to play we say 'there is so much going on' but we start missing it when there is no action.
"I miss bowling, I am what I am because of cricket only. I will surely go and bowl at least a ball on the day lockdown gets over," Chahal further said.
Follow us on Google News