ICC Cricket World Cup 2019: Venues, Records & Match details
All these grounds in England and Wales have a rich history and will play host for the World Cup this time.
Updated - May 9, 2019 5:19 pm
8.5K Views
Follow us on Google News
England and Wales are the hosts for one of the biggest carnivals of cricket. The Cricket World Cup 2019 will be played here in two of these beautiful nations in the United Kingdom. The quadrennial tournament is scheduled to begin on 30 May 2019. It will come to a close with the final that will be played on 14 July 2019. This is the fifth time that the 50-overs World Cup be hosted there. Earlier, they had hosted 1975, 1979, 1983 and 1999 editions of the tournament.
10 teams will take part in this tournament this time and all of them have been placed in the same group. Thus, each team will play the other nine once and the four teams that finish on the top of the points table will advance to the semifinals. Also, this is the first World Cup where all the Test playing nations will not take part. Moreover, there is no associate team taking part either, the first of its kind instance.
11 venues have been picked for the mega event where a total of 48 matches will be played. The proceedings begin with the first match that will be played at the Kennington Oval in London. The final will also be played in London but at the Lord's Cricket Ground. While ten of the venues for the World Cup are in England, one is in Wales.
1. Kennington Oval – London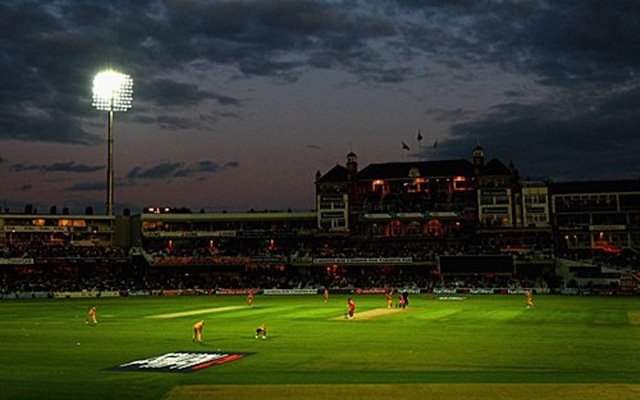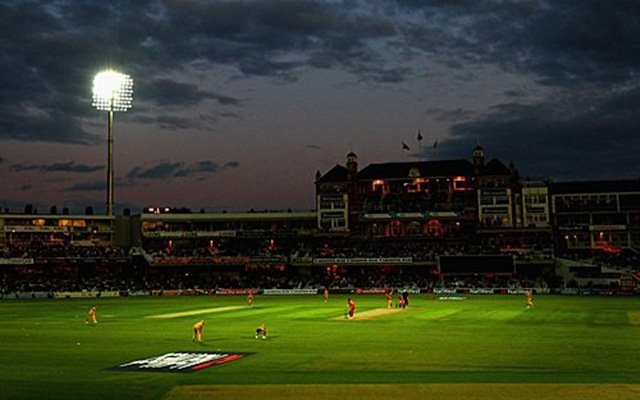 The Kennington Oval, also known as The Oval, is one of the oldest cricket grounds in the world. Opened in 1845, it has a capacity of 25,500. This is the place where it all began. The first ever Test match in England was played here at this venue. Also, this is the ground where the legend of Ashes came into origin.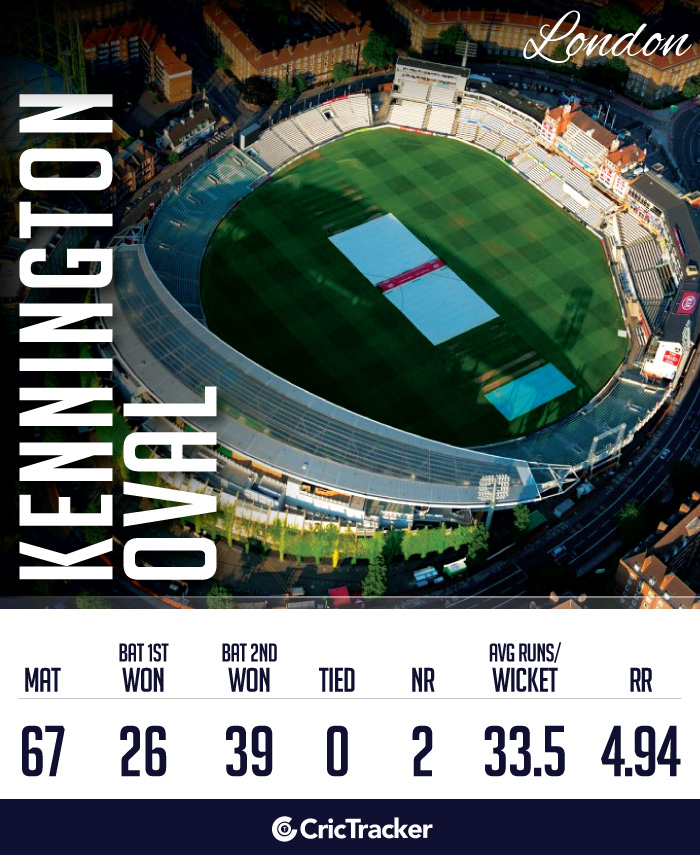 Matches to be played:
May 30, Thu
England vs South Africa, Match 1
Kennington Oval, London
3:00 PM (09:30 AM GMT / 10:30 AM LOCAL)
---
Jun 02, Sun
South Africa vs Bangladesh, Match 5
Kennington Oval, London
3:00 PM (09:30 AM GMT / 10:30 AM LOCAL)
---
Jun 05, Wed
Bangladesh vs New Zealand, Match 9
Kennington Oval, London
6:00 PM (09:30 AM GMT / 10:30 AM LOCAL)
---
Jun 09, Sun
India vs Australia, Match 14
Kennington Oval, London
3:00 PM (09:30 AM GMT / 10:30 AM LOCAL)
---
Jun 15, Sat
Sri Lanka vs Australia, Match 20
Kennington Oval, London
3:00 PM (09:30 AM GMT / 10:30 AM LOCAL)
Follow us on Telegram