ICC not expecting any change in World Cup schedule despite Pulwama attacks
ICC CEO Dave Richardson offered his condolences to the CRPF jawans who lost their lives.
Updated - Feb 20, 2019 11:45 am
22.9K Views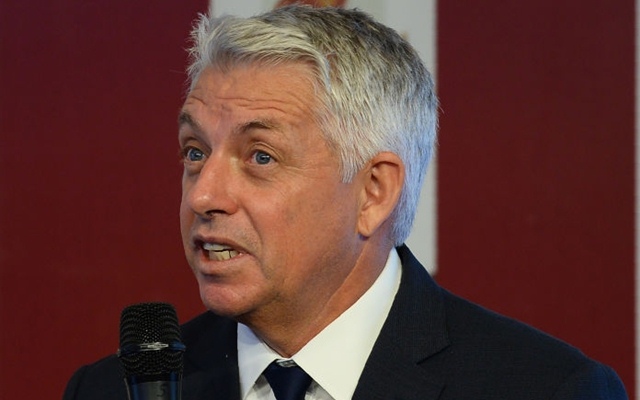 The International Cricket Council (ICC) CEO Dave Richardson finally opened up after the recent events that enraged the Indian public. The cowardly terror attacks in Pulwama which led to the death over 40 CRPF Personnel got the whole of India fuming and many fans, including the Indian cricketer Harbhajan Singh, have urged BCCI to forfeit the World Cup game against Pakistan.
Talking about the incident, David Richardson offered his condolences to the deceased and mentioned that there was no indication of any matches getting forfeited. He also added that sport, in particular, is one of the best ways to bring people together and unite communities.
"Our thoughts are with everyone who has been affected by this terrible incident and we will be monitoring the situation with our Members," Richardson said, offering his condolences on the ghastly attack.
"There is no indication that any (of the) matches at the ICC Men's Cricket World Cup will not go ahead as planned. Sport, in particular, cricket, has the wonderful ability to bring people together and unite communities and we will work with our Members on that basis" he was quoted as saying by the Sportstar.
BCCI not considering to abandon Pakistan game
As per some sources quoted in Sportstar, a top BCCI official said that India will have to play Pakistan as there were occasions previously when both teams faced each other even during troubled times. He also pointed out that if Pakistan is drawn against India in the semifinals or finals, it will make no sense to abandon those games.
"Harbhajan had shared his point of view but he didn't clarify what happens if we are again pitted against them in a semifinal or suppose final. Does that mean that we will be forfeiting World Cup semifinal or final? So we are all talking about hypothetical situations. For the record, India played Pakistan in a World Cup game in England in 1999 edition when the Kargil war was at its peak," a senior BCCI official said.
Here's our video of the day: