ICC World Cup 2019: Rating the bowlers of the yorker of all 10 teams
We rate all the ten teams on the skills of their bowlers, who can hit the Yorker length.
Updated - Oct 15, 2019 11:57 am
39.3K Views
Lasith Malinga. (Photo by LAKRUWAN WANNIARACHCHI/AFP/Getty Images)
It's a known fact that the game of cricket is more in favour of the batsmen than the bowlers, who don't get much room for error. The boundaries have shortened, the bats have become massive and owing to those factors, the bowlers need to be on their mark right from the outset in order to put a lid on the run-scoring. They are not expected to find it easy even in the 2019 World Cup in England and Wales.
The pitches are speculated to be flat and scores in excess of 500 seem to be a possibility. This is exactly where Yorkers are going to be an important weapon for the fast bowlers, especially at the death when the batters wind up to throw the kitchen sink at everything.
If bowled with precision, the Yorker is hard to get away even for the most powerful hitters of the leather. It's tough for the batters to get under the ball and get full leverage of the arms. In our article, we rate all the ten teams on the skills of their bowlers, who can hit the Yorker length.
India- 9/10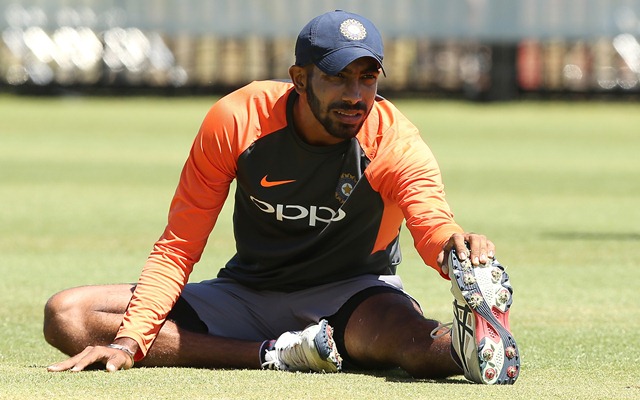 Follow us on Google News
One of the few reasons behind the Men in Blue's success in the limited-overs formats has been Jasprit Bumrah, arguably one of the great exponents of the Yorker. He is a captain's go-to man and he hardly misses out on hitting the blockhole. Most importantly, Bumrah is someone, who can give breakthroughs at any stage of the game. On flat pitches, his role becomes that much more important.
Mohammed Shami has become more consistent over the last few months. Earlier, he used to be erratic amidst some jaw-dropping spells of bowling. One of his specialties is that he can churn out wickets even when the batsmen aren't attacking him. He gets the ball to move at pace and has troubled batsmen. Bhuvneshwar Kumar can bowl the Yorker, but he hasn't quite looked at his very best of late.
Follow us on Telegram