India never forced Sri Lankan players to step back from Pakistan tour, says SL Sports Minister
Harin Fernando cleared all the rumors.
Updated - Oct 2, 2019 1:20 pm
1.6K Views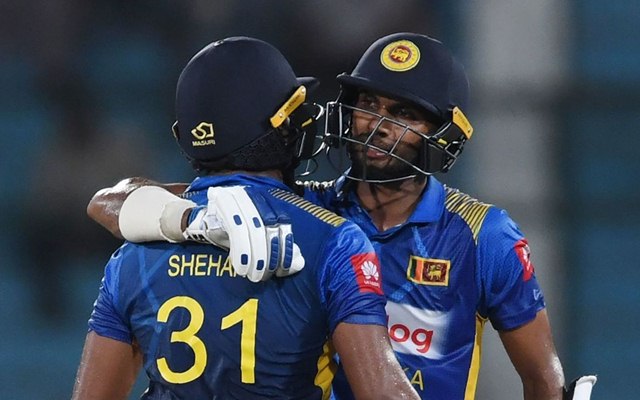 Follow us on Telegram
Sri Lanka is currently on a tour to Pakistan for ODI and T20I series. This series didn't get many big players but it got hyped to an extent when the 10 first team players of Sri Lanka decided to step back from the tour of Pakistan. On one end, PCB was hustling to bring cricket back to their nation after the tragic attack that took place back in 2009 on the Sri Lanka cricket team and this decision from the away players was a major setback for Pakistan Cricket Board in their quest to play series against an Asian country on their home in last one decade.
However, when the top players of Sri Lanka ruled out the possibility of playing in Sri Lanka, then Fawad Chaudhary, Pakistan's Minister for Science and Technology made some serious allegations over BCCI of forcing the players of Sri Lanka to step back from the tour.
Informed sports commentators told me that India threatened SL players that they ll be ousted from IPL if they don't refuse Pak visit, this is really cheap tactic, jingoism from sports to space is something we must condemn, really cheap on the part of Indian sports authorities

— Ch Fawad Hussain (@fawadchaudhry) September 10, 2019
It is a very strong decision of the Sri Lanka Cricket Board (SLC) to accept the proposal of this tour because it is very difficult to send their players to a nation where there are security concerns and a threat to their lives. The islanders' last big tour to the same nation ended on a horrific note when gunmen attacked their bus during their Test series, which left Pakistan with isolation from international cricket. And now the sports minister of Sri Lanka has come down with the statements which might clear the thoughts of Pakistan's minister.
Sri Lanka sports minister ruled out the rumors surrounding BCCI 
Harin Fernando cleared all the rumors over the fact that BCCI did an interruption and asked the players of his nation to step back,  "To be honest with all fairness to the (Pakistan) minister, it caused a lot of controversies as only (Lasith) Malinga had a contract to play in the Indian Premier League. I got into a situation where the Indian High Commission and everybody started talking to me and said to retweet that they had nothing to do with it which I did and that is the truth. And India is also a big brother with us they sit right next to us. We need to have cordial relations with them. Pakistan has always been our friend when it comes to the sport they have always supported us," Fernando said as quoted by India Today.
Sri Lanka has already faced a defeat in the 2nd ODI and will play the final ODI of this series on the same venue on 2nd October 2019 and after the 50 over series, the islanders have to play a three-match T20I series which is scheduled to be played in Lahore starting on 5th October 2019.
Watch: 5 talented young India cricketers yet to make their international debuts
Follow us on Google News