Indian squad from the 2007 T20 World Cup- What are they up to now?
India won the inaugural edition of World T20 in 2007.
Get every cricket updates! Follow us on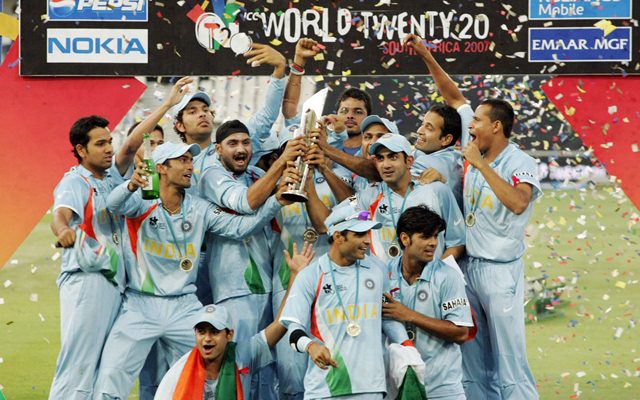 When the T20 format was newly introduced, BCCI was not very impressed by the idea. Even the senior players pulled out and as a result, they sent a young team for the inaugural T20 World Cup in South Africa. Not too much was expected of them as they were too inexperienced to win an ICC event.
But as the tournament began, the team started springing up surprises. They defeated many strong teams with renowned players and reached the semi-finals. They defeated the invincible Aussies in the semi-final to set up a fiery final against the arch-rivals Pakistan and eventually won the thrilling finale under the leadership of MS Dhoni.
The tournament gave fans several memories and heroes. Be it, Yuvraj Singh's 6 sixes, Sreesanth knocking over Mathew Hayden, the only bowl out to have ever happened in international cricket, or Joginder Sharma getting Misbah-ul-Haq out off the scoop shot in the final. More than a decade has passed thereafter and the players from that squad have gone in different directions. Let's have a look at-
What are the players from the 2007 T20 WC squad doing currently-
1. MS Dhoni (C)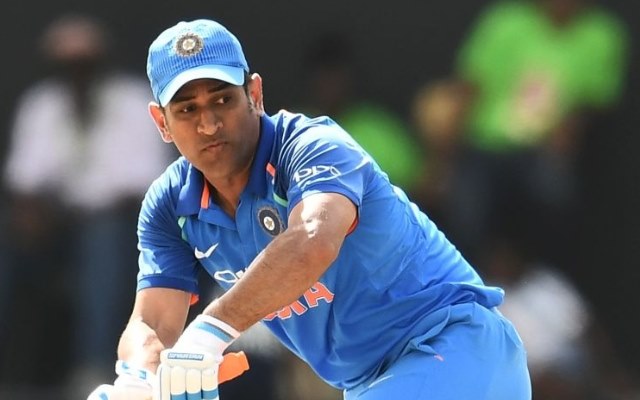 MS Dhoni was a young player who had just established himself in the Indian team when he was appointed as a captain of this team. He had never led any side then. This raised many questions, but the team's performance was the answer for the critics.
After the historic win, MS Dhoni's career took a huge rise. He was soon named as the captain of the Test and ODI teams too. He won several other series and most importantly two more ICC events. He won India the World Cup after 28 years in 2011 and the Champions Trophy in 2013, making him the most successful limited-overs captain ever.
Dhoni continued playing Test cricket till 2014 and retired from limited-overs cricket recently in 2020. He now lives a retired life with his family in Jharkhand. However, he still continues playing in the IPL where he is the captain of Chennai Super Kings and has been roped in by BCCI as a mentor of the Indian side for T20 WC 2021.
2. Yuvraj Singh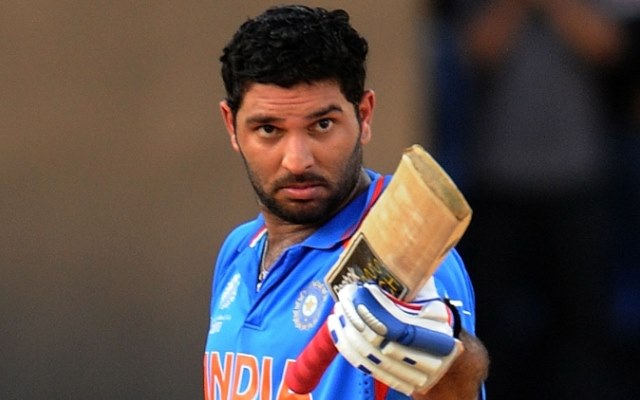 The flamboyant batsman was a major reason for India's win at the tournament. Apart from the 6 sixes off Stuart Broad, Yuvraj Singh played several other important knocks which helped India lift the trophy.
Yuvraj Singh continued to be a part of the Indian team in the following years. He was also the Man of the Tournament of the 2011 World Cup which India won. But a huge downfall then occurred in his life as he was diagnosed with Cancer. Yuvi, being a fighter, stood tall against the disease and recovered well.
He also made a comeback into the Indian team in 2013, but unfortunately, he was not the same player as before. He was soon dropped from the team after average performances. Despite this, he made yet another comeback in 2017. The left-hander played for a year but was dropped again. He then played in the IPL for few years and eventually retired in 2019. Yuvraj now lives a retired life and continues following cricket closely.
3. Virender Sehwag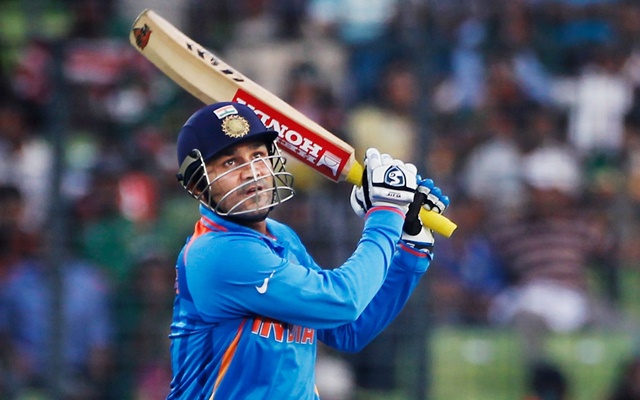 Virender Sehwag was a successful opening batsman for India but his career was quite dodgy in 2007. He was dropped from the Test and ODI squads and was in a spot of bother. However, owing to his swashbuckling nature of batting, he was named in this squad.
Sehwag played well in the tournament as he provided good starts to the team. He made a comeback in the other teams as well and was also a part of the 2011 World Cup-winning team. He played for a couple of years more after which he was dropped and never returned. However, he continued playing the IPL.
These days Sehwag is a prominent Hindi commentator and is quite active on social media where he posts his opinions in a jolly way. He also took up coaching in the IPL where he coached the Kings XI Punjab (now PBKS) before parting with the franchise.
4. Gautam Gambhir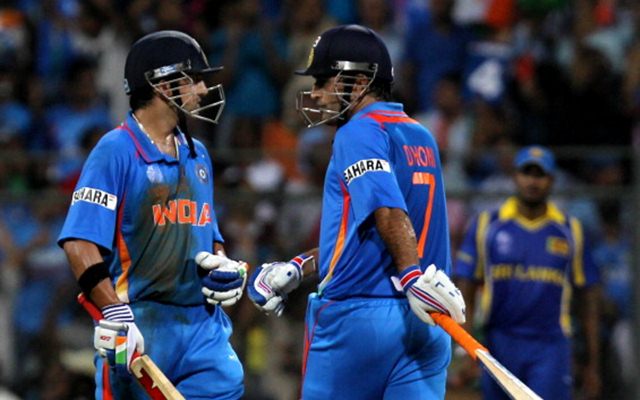 This southpaw was also instrumental in helping India win the title in 2007. Gambhir provided India a fluent start with Virender Sehwag in the tournament. However, his most important innings was in the final where he played a gutsy knock of 75* to take India to a decent total.
Gambhir continued playing for India in all formats and was also a part of the 2011 World Cup-winning team. He was dropped after a few years following an average show but he continued playing in the IPL as the captain of the Kolkata Knight Riders. He led the franchise to 2 IPL titles.
Gambhir went back to his home franchise, Delhi in 2018, but resigned as skipper after a dismal show. He then officially announced his retirement from all forms of professional cricket in 2018 and is a TV commentator now. He is known for strong views which also draw criticism from fans on many occasions.
5. Robin Uthappa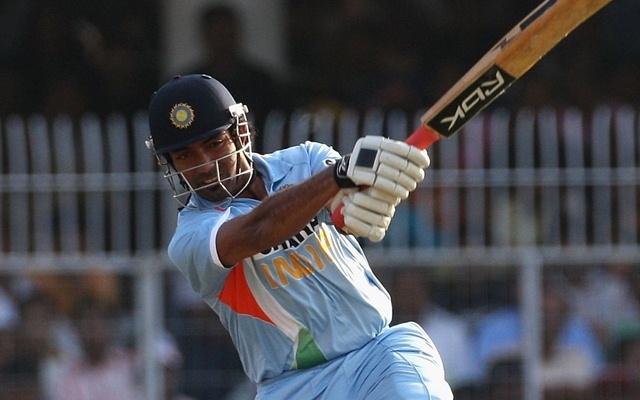 The Karnataka batsman was an important part of the World Cup win too. Robin Uthappa was a middle-order batsman who played in an aggressive or steady manner, as the situation demanded. However, after the 2007 World T20, Uthappa had an inconsistent run with the bat.
As a result, he was soon dropped from the Indian side and he continued playing domestic cricket. The IPL came very well for Uthappa. He played consistently for the Kolkata Knight Riders and the 2014 season was a milestone for him. He scored 660 runs and was the Orange cap winner of the season which also helped his team win the title.
This performance helped him earn a place back in the Indian side but with young players constantly emerging, he could not sustain for long. Uthappa continued playing domestic cricket and in the IPL 2021, he is a part of the Chennai Super Kings.
6. Rohit Sharma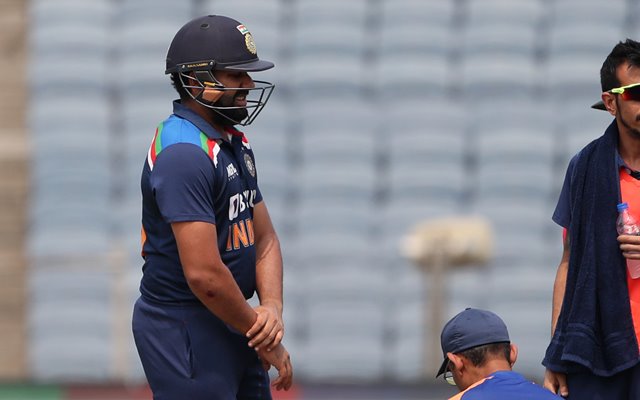 Following some wonderful performances for the Mumbai domestic team, Rohit Sharma earned a place in the Indian T20 squad. Considering his inexperience in international cricket, he was not included in the XI in all the games. But Rohit did wonders in the games he played.
In the final against Pakistan, when India was struggling to reach the 150-run mark, Rohit came to bat lower in the order and played a quickfire knock of 30 runs in just 16 balls. This was an important innings with respect to the target set for Pakistan. Rohit was a part of the Indian team thereafter, but he failed to make the 2011 World Cup squad.
However, Rohit continued to work hard and earned his place back. His career took another rise when he started opening the innings. He then performed consistently and is currently an integral part of the Indian side in all the 3 formats.
7. Dinesh Karthik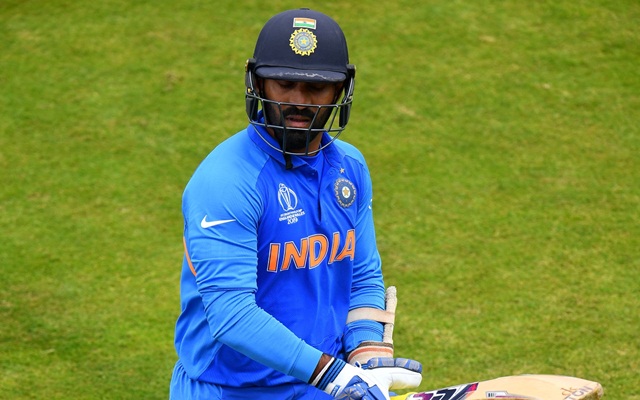 Dinesh Karthik was a part of the World T20 squad as the second keeper after MS Dhoni. Karthik could not make a major mark as he did not get many chances but he was a part of the Indian squad for several years.
He was dropped and taken back many times, but he did have a long run in the team as such. However, Karthik continued playing domestic and IPL cricket consistently. He played for multiple IPL teams and did decently well. Most recently he was picked by the Kolkata Knight Riders in 2018 and was also named as the team's captain.
In 2017-18, Karthik made yet another comeback into the Indian T20 squad, his winning knock in the Nidahas Trophy final being the fondest memory. Despite this, he was side-lined soon after a few inconsistent performances. Karthik has not yet retired but has entered into the commentary space.
8. Irfan Pathan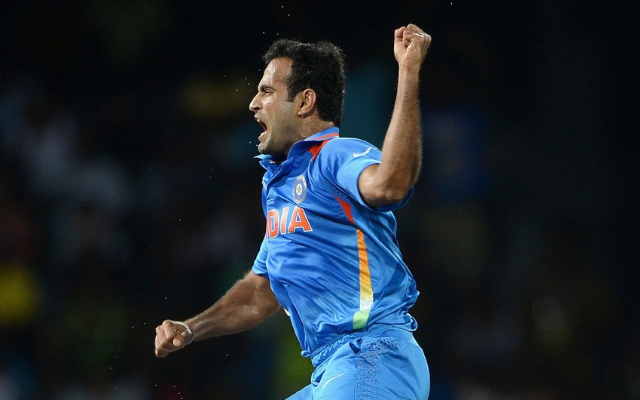 Irfan Pathan was predicted to do wonders as an all-rounder in world cricket. He did well but it can be said that his potential was unfulfilled to a certain extent. He was an integral part of this team but his career did not last very long as a result of untimely injuries.
Pathan did well throughout the journey, but his most memorable performance was in the final. He took 3 wickets in the final giving away only 16 runs in his quota of 4 overs. He also took the all-important wicket of Shahid Afridi, which pushed the game away from Pakistan.
Pathan did not sustain much in the team and was dropped in 2008. He did make a comeback in 2011 after performing well in the domestic circuit. Unfortunately, he was out of the reckoning again in a few months after probably playing his last international match. He is now a TV commentator and is liked by many for his insightful observations in Hindi.
9. Yusuf Pathan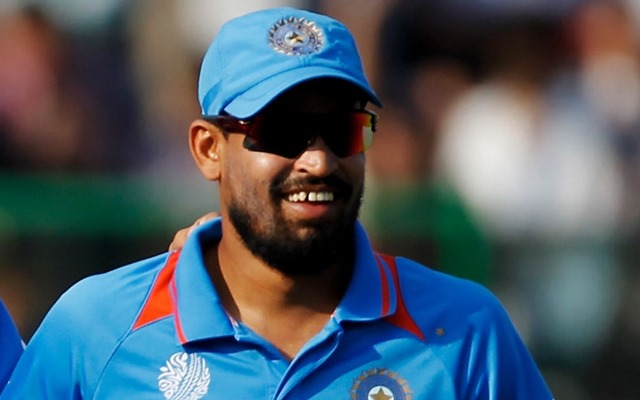 The elder Pathan brother was included in the squad for his ferocious hitting ability. However, Yusuf Pathan was included in the side only in the final, which was also his international debut. Pathan was sent as an opener and he started well with a few hits but got out soon too.
After the World T20 win, Pathan featured in India's limited-overs sides consistently for over five years. In his stay in the side, he produced some very good performances, both with the bat and ball. He was also a member of the Indian side which won the 2011 World Cup. However, soon after that win, inconsistent performances pushed him out of the team, after which he never returned to the squad.
Pathan continued to be a precious IPL talent and continued playing for teams like Kolkata Knight Riders and Sunrisers Hyderabad, one after the other. Currently, his IPL career is also over and he enjoys his second innings in his hometown Baroda.
10. Ajit Agarkar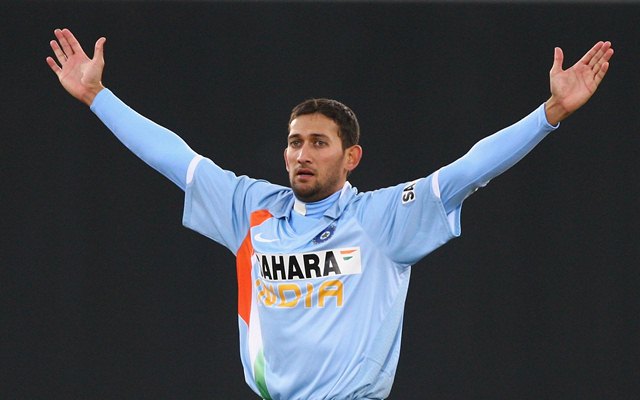 This Mumbai seamer has been one of India's most successful bowlers in limited-overs cricket. Ajit Agarkar, however, did not play many of the matches in the T20 World Cup 2007. He just played a couple of games picking a lone wicket.
He was then dropped from the side soon and participated in the IPL and continued playing domestic cricket for Mumbai. In 2013, with no hope of a national team comeback, Agarkar announced his retirement from professional cricket.
He then served as a selector for Mumbai Cricket for a short tenure. Currently, he is a commentator and speaks fluently in both Hindi and English. Agarkar sometimes also appears as an analyst on online platforms.
11. Piyush Chawla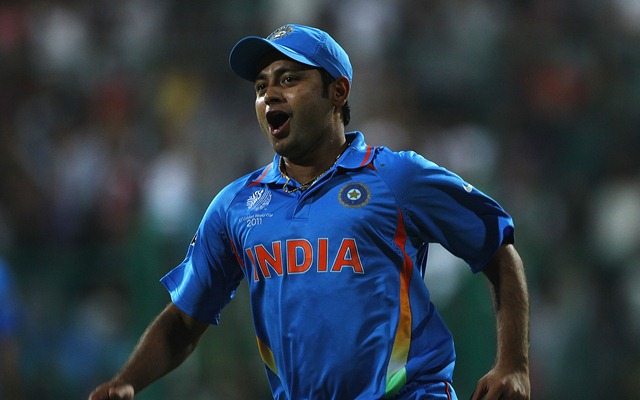 Piyush Chawla was one of the best-emerging spinners back in 2007. He was just 18 when he played the World T20 2007 and did not get any games in the tournament. His fortunes then improved in the coming years.
He got a few chances in the coming years but did not make a mark. He was replaced by other spinners in the Indian team and was soon dropped. Parallelly, Chawla was performing really well in the IPL. He was Kings XI Punjab's main spinner early on and played an important role in their campaign.
As a result, he made a comeback in 2010 and also made it to the 2011 World Cup-winning squad. After that journey, he played a few games, including the 2012 World T20 but was side-lined thereafter. However, in the IPL he moved to the Kolkata Knight Riders and became an important asset for them. Chawla continues playing the IPL to date and is currently a part of the Mumbai Indians camp.
12. Joginder Sharma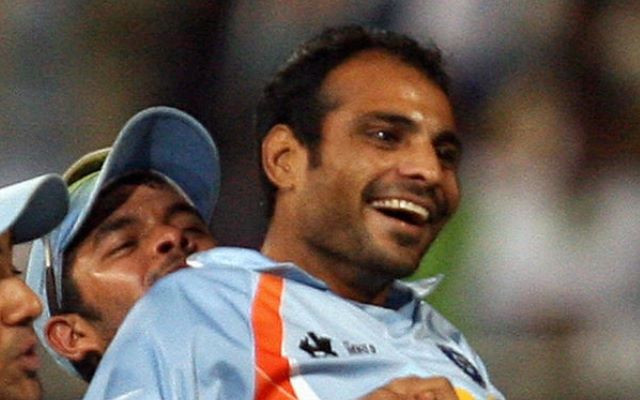 We all remember Joginder Sharma for his heroics in the final of the 2007 World T20. This moment is remembered by all the fans and Joginder's name was written in golden letters. But destiny had different plans for him as this was his last international game.
Joginder was not very impressive in the World T20 2007 as a whole and as a result, was dropped from the team soon after. However, he was picked by the Chennai Super Kings in the IPL and played the league for 3 editions, but he was not able to make a comeback to the national side.
After the World T20, he was offered a position by the Haryana Police which Sharma accepted. Over the years, he has risen through the ranks and is currently at the post of Deputy Superintendent of Police. He continues to serve the Police services and has stopped playing professional cricket.
13. Harbhajan Singh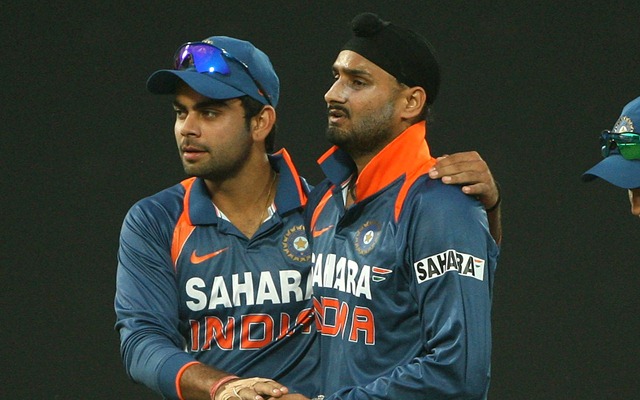 Harbhajan Singh was one of the few senior players in the World T20 2007 squad. Bhajji was one of the best performers for the Indian team in the tournament. He brought crucial breakthroughs whenever the team was in trouble.
In the coming years, Harbhajan's career went further up. He was India's prime spinner in all the formats and even won the 2011 World Cup. However, after that, he was away from the squad quickly due to a lack of form.
He made a comeback in 2015-16 but it was short-lived as India had other word-class spinners in the side too. Harbhajan has now turned in to TV commentator and analyst. But he still plays in the IPL and is currently a part of the Kolkata Knight Riders. Harbhajan also entered the entertainment industry for a short time and featured in a few reality shows.
14. RP Singh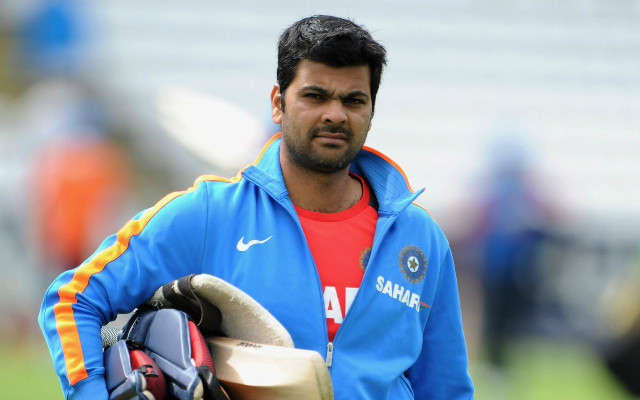 RP "Swing" as he is sometimes called, was one of the most lethal bowlers during his time. RP Singh could swing the ball big time, creating trouble for the batsmen. He played an important role in the 2007 World T20 title win too as he was the joint second-highest wicket-taker of the tournament.
In 2009, he was dropped from the national side owing to inconsistent performances. He made a comeback in 2011, but could not sustain it for long. He continued playing in domestic cricket for Uttar Pradesh and later for Gujarat.
His IPL journey too was great at the start, as he won the Purple Cap in the 2009 season. He then moved to different franchises but could not do that well. Nowadays, he has turned into a Hindi TV commentator and also played in the Abu Dhabi T10 league recently.
15. S Sreesanth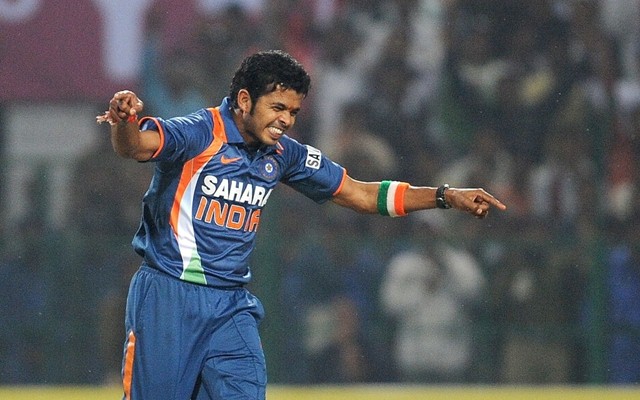 S Sreesanth was one of the best fast-bowlers during his peak. He was an integral part of the 2007 Word T20 team and was the main fast bowler of the squad along with RP Singh. His catch of Misbah-ul-Haq created history as India became the inaugural World T20 champions.
Sreesanth's most memorable performance was in the semi-final when he knocked over Australia's two premier batsmen, Adam Gilchrist and Matthew Hayden. Sreesanth continued playing in the Indian squad for few more years and also won the 2011 World Cup. However, after that, he was side-lined soon.
He continued playing in the IPL but his last professional game came in May 2013 as he was banned after his involvement in a match-fixing scandal. Sreesanth requested BCCI to end his ban several times, and his ban was finally lifted last year. He played for Kerala in the Syed Mushtaq Ali Trophy with the aim of making a comeback, but he was not drafted for the IPL auction.
During his ban, Sreesanth ventured into the entertainment industry as he acted in several films in the Southern industry and also featured in the Hindi reality show "Bigg Boss".