Inspirational tale of 1983 World Cup all set to hit the theaters in April, 2019
It's great to have Ranveer come on board to play Kapil Dev: Kabir Khan, Director
Updated - Apr 27, 2018 4:41 pm
654 Views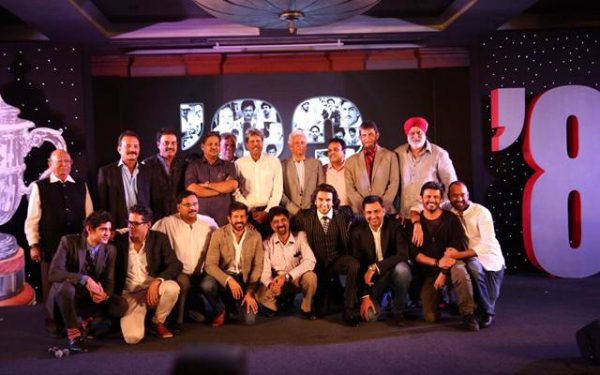 The 1983 World Cup win of India is one for the folklore and also the greatest underdog tale in the history of sports. For a number of decades, the game of cricket was treated as a matter of hangover from the Colonial rule. But the win in England at the home of cricket at Lord's, completely changed the face of cricket as India is one of the powerhouses of World Cricket presently.
It was only due to the famous Indian campaign 35 years back which inspired the likes of Sachin Tendulkar, Rahul Dravid and several others to pick up the bat, forging the hunger to represent the nation and bringing laurels to the country.
There was a point in time where the greatest administrative bodies concerning cricket were at the disposal of the cricketing board in India. Even greats such as Adam Gilchrist conceded to the fact that India is the focal point of the game of cricket.
The inception of such overwhelming power can be traced back to this very win in the 1983 World Cup, which featured heroes such as Kapil Dev, Sunil Gavaskar, Mohinder Amarnath, Kris Srikkanth and many others.
Now, this becoming tale is all set to hit the theatres with Bollywood Heartthrob Ranveer Singh playing the leading role in the movie.
April 5, 2019: Date of release
"As a young schoolboy when I watched India win the 1983 Cricket World Cup, I had no idea that from that day onwards cricket in India will change forever. As a filmmaker, for me, the journey to that win, filled with raw energy and sheer passion of that young Indian team, is probably one of the most exciting stories I have worked on," commented Kabir Khan while speaking at a conference according to Inuth.
"It's great to have Ranveer come on board to play Kapil Dev, as honestly, I could see no one else for the role, ever since I started finalizing the script," further added the director of the movie.
"Winning the '83 cricket World Cup was a very proud moment for us as Indians and we at Reliance Entertainment aim to bring back those glorious moments for the current and future generations through this film," stated the Chief Operating Officer of Reliance Entertainment.