IPL 2014 has begun in UAE with full bang
Updated - Apr 29, 2014 11:53 am
30 Views
We are witnessing huge crowds in stadiums already. This season is a not only a new start from player contracts perspective but it has got a lot of cricketers coming into IPL with their new roles in International Cricket. There is bunch of Indian cricketers in Sehwag, Yuvraj, Gambhir and others trying to prove a point that they are still good to play at the top-level whereas on the other side there young Indian cricketers in Rohit, Rahane, Dhawan and others who are more relaxed now as they represent India more often now than at the times of previous IPL edition. Well, we could very well say that these youngsters have replaced their older counterparts at the international level. It's not only an IPL where the roles for Indian cricketers have changed but lots of International stars too come with a different role. Where legends like Kallis and Hussey come into IPL this year with post retirement tag, the biggest change is Kevin Pietersen comes as a freelancer which is good news for IPL as he will be available for full season but the same time the man will be missed at the International arena.
Follow us on Telegram
If we have at a look at teams this season, we find most of the teams except Delhi Daredevils and Kings XI Punjab have stuck to the core group of players from previous editions. While for Delhi and Punjab it was much-needed to overhaul their teams as they had to inject some freshness into their teams aiming for better performance. At the same time other teams retaining their core players is an indicator of IPL being a more stable tournament now as team managements feel building up a culture and environment with a set of players is an important factor in achieving superior performance.
When IPL was first started, the biggest challenge for the success of tournament was whether IPL teams can inculcate the club culture in the players as all cricketers across the globe play cricket with a common motto of playing for the country pride. Even in domestic level they are bonded together playing for their states. The challenge for IPL teams was whether teams can create a culture where professionals from different countries join together for two months in a year and give their best for the respective franchisees. According to me CSK has been very successful in creating such an environment and if we look KKR in the last 2-3 years they are also moving in the right direction, while rest of the teams still has to work on this.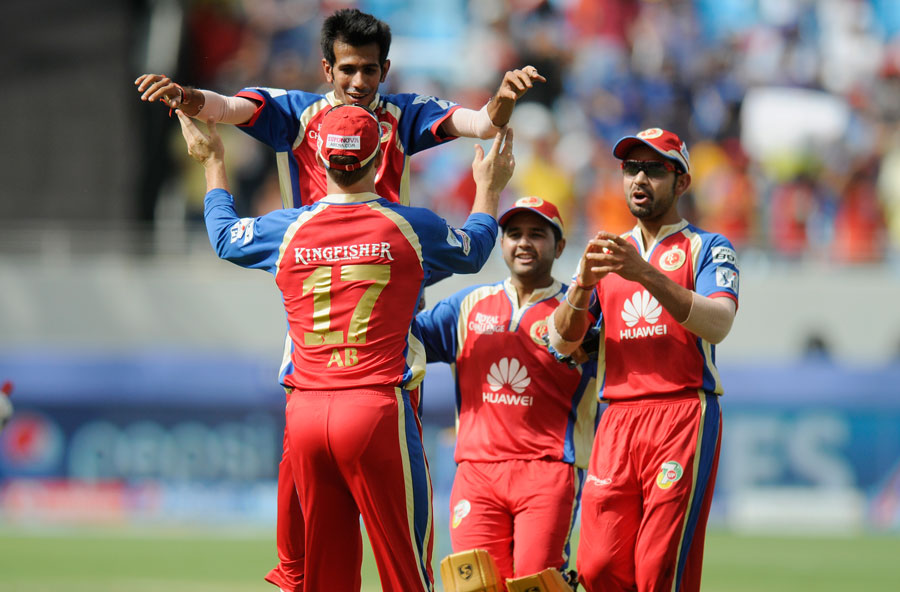 Talking about IPL 7, all teams have played 5 matches each and biggest sensation so far has been Glenn Maxwell. The other big news has been MI the last time champions have been not able to register even a single win and they look total out of sorts. What really has changed for Mumbai this season? Yes, MI did not retain Johnson and Smith but still have a very good team at least on the paper. They have Hussey, Rohit and Pollard as batters while they have quality bowling attack in Malinga, Zaheer and Harbhajan.(also read best bowling figures in IPL)
MI needs to sort out three things if they have to revive their chances of doing well in this season. All these seasons when MI have performed well, one of the prime reasons for that has been performance of Rohit Sharma. He has amassed plenty of runs for MI in previous editions which made MI a force of reckon. In last 2-3 seasons, Rohit used IPL as a perfect opportunity to present his case for Team India selection in front of the selectors. We could see the hunger in Rohit to perform well at IPL and make a way into the national team. Now, Rohit being a regular member of Indian Team he obviously does not have the same motivation. But the question is can Rohit take this as a next challenge in his career path and inspire MI with his performance and leadership. I am sure whole of the India wants him to come up flying in this challenge as he is the future of Indian Cricket.
Another big factor in MI success could be how they use Anderson and Pollard. Both players have similar style of playing with the big hitting reputation with being handy bowlers. But both of them have the same place at No.6 in their national teams. MI can't play Anderson and Pollard at 5 and 6 as it makes too many for same job. MI should open with Rohit and Anderson and save Pollard for the last 5 to 7 overs burst. With Anderson opening with Rohit it gives Rohit also a little bit of breather at the start which he needs to build his innings.(also read BCCI nominates Ashwin for Arjuna Award)
The third and one of the most critical factor will be the use of Malinga. He has been the best bowler for IPL be it in terms of economy or taking wickets. But at this time MI is using Malinga as a man to rescue the damage done by the opposition. MI needs to use him as weapon of attack and use him upfront to do the damage to the opposition rather than using him for rescue operation.
There are still lots of games left in IPL 7 and if MI is able correct the shortcomings; they still have the chance of finishing in top 4.
Report by Vishal Malhotra 
Follow us on Google News